Five Minutes With Audio & Video Home
fiveminuteswith
Hospital's Web-Based Training Program Improves Worker Safety
Bill Warren, the manager of training and development for the facilities engineering and maintenance department at the University of Pittsburgh Medical Center Presbyterian Shadyside Hospital, discusses his facility's web-based training program. The implementation of the program earned the facility a 2013 Facility Maintenance Decisions Achievement Award.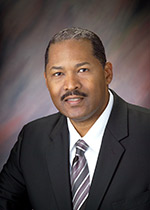 Bill Warren
Manager of Training and Development for the facilities engineering and maintenance department,
University of Pittsburgh Medical Center Presbyterian Shadyside Hospital

1. Why did you start the training program?

First of all, we are a large Health Care System. UPMC operates more than 20 academic, community, and specialty hospitals and 400 outpatient sites, employs more than 3,200 physicians, and offers an array of rehabilitation, retirement, and long-term care facilities.

There was a need for a consistent and standardized work-safety training program to meet regulatory requirements for our maintenance employees. At UPMC Presbyterian Shadyside, our maintenance department worked together with the hospital's Environmental Health and Safety Department to develop a set of work safety training courses for our maintenance crafts employees.

We submitted the details and content of our work safety trainings to the National Institute for the Licensing of Power Engineers and the City of Pittsburgh for certification and accreditation, which we received. This was an added benefit to our stationary engineers, who must meet City of Pittsburgh certified training requirements for the renewal of their annual Stationary Engineer License.

Trainers from the Environmental Health and Safety Department conducted at least one work-safety training seminar during each of our regularly scheduled monthly departmental meetings. Staff attendance and completion of all monthly work safety training seminars are recorded and tracked. Those that miss any of our training seminars are identified and mandated to complete those trainings through make-up sessions.

However, we found this process to be time-consuming and there was no automated reporting, making it impossible to implement on a large scale. Therefore, we reached out to the health system's Learning and Development Department. Our health system has a computer-based staff learning and development training network called uLearn. In collaboration with the Learning and Development and Environmental Health and Safety departments, we worked to create computer-based work safety training modules, specific to our maintenance staffs training needs. Those uLearn work safety trainings would then be made available to maintenance department staffs online. As a result, this would serve as an alternative to having monthly classroom/in-person trainings.

The pilot program was rolled out here at UPMC Presbyterian Shadyside in 2012 with great success. Currently, it has expanded and is now available to 100 percent of our health system's facilities, thus ensuring that all of our facility maintenance departments have a consistent and standardized work-safety training program for their employees. The success of the uLearn training program positively impacts patient and staff safety, and improves the overall environment of care at all of our UPMC facilities.


2. What were the biggest challenges you faced in getting the training program off the ground?

The effort to get the program started really wasn't too much of a challenge. All that were involved were pretty much on the same page. However, throughout the process, there was much time devoted to:

1) Converting our instructor-led training into an online training format
2) Acquiring work safety training course accreditations and certifications from municipal entities
3) Tailoring our computer-based uLearn trainings to meet the needs of all of our facility maintenance departments


3. How did you determine which employees needed the training to be successful in their jobs?

That was easy. It is given that all engineering and maintenance crafts groups need comprehensive work safety training to perform their job responsibilities safely and efficiently. This includes stationary engineers, plumbers, mechanical/service technicians, electricians, carpenters, painter/plasters, general maintenance, welders, and groundskeepers, etc. This also includes engineering and maintenance craft managers and supervisors. It is very important, and it only makes sense, that our management staffs receive much of the same training that our crafts groups receive. In addition, here at UPMC Presbyterian Shadyside, our department's senior administrative staff, which includes the assistant vice president and directors, complete online work safety trainings.


4. Describe some of the particulars of the classes and the coursework.

Currently there are 12 work safety training courses that we offer online system-wide, with more to come. Some of the course titles are: Lock out Tag out, Confined Space Entry, Fall Protection, Ladder Safety, Machine Guarding and Tool Safety, Facility Emergency Fire Response, Asbestos Awareness, Respiratory Mask Use and Protection, to mention a few. Each training course includes a comprehensive quiz. Those who score 80 percent or better will receive credit for completing the training. Those that do not must retake the training and quiz until they pass.

These trainings were designed by our Environmental Health and Safety Department to reflect the maintenance work practice at each of our health system's many facilities. In support of these trainings EHS safety trainers conduct various in-craft shop trainings and evaluations with our maintenance craft groups, to ensure proper work safety practice and compliance.


5. What kind of savings or other benefits have you realized from the training programs?

For this year, we estimate saving about 1,000 work hours, which are generally devoted to our training program effort. We will have more comprehensive numbers after this year's new system-wide training process is accessed. However, we are confident that the overall savings to the health system will be very significant.

As for the immediate benefit:
1) All of our UPMC hospital facilities system-wide now have a formal maintenance work safety training program in place and available to their facility maintenance staffs.
2) Well over 600 facility maintenance employees are now enrolled into our work safety uLearn training program. They can now receive comprehensive and consistent work safety training annually.
3) As for regulatory compliance and documentation, we now have a system-wide automated reporting process available when needed. Because of these and other benefits, more time is now available to develop additional work safety training programs and initiatives.


6. What is the next training challenge for the department?

We are now working to:
1) Identify other areas of required training that are needed for our maintenance staffs.
2) Create and develop additional work safety training courses and make them available online as well.
3) Create and provide additional training reporting processes as tools, to assess our training program's progress.
4) Further communicate the process for transitioning work safety trainings to our uLearn training network for those that need it.

posted: 10/10/2013