Audio & Video Home
From Navy to Plant Operations at Health Care Facility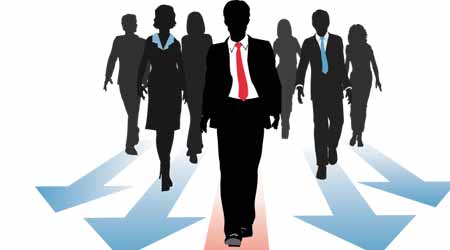 Joe Amico's career in maintenance and engineering management started during his Navy days in the 1990s and continues today as the manager of plant operations at Parkland Medical Center in Derry, N.H., where he oversees about a dozen sites.
Amico spent some time with Facility Maintenance Decisions associate editor Dave Lubach to discuss his career and the maintenance and engineering profession in the January, 2017, Management Track podcast.


Joe Amico
Manager of Plant Operations
Parkland Medical Center in Derry, N.H.


Where and when did you begin your career in maintenance and engineering management?

Amico: It started in 1990. While still in the Navy, I was tasked with my first supervisory role as a lead staff mechanical instructor and supervisor at S1C Power Plant in Connecticut. S1C was a 20 megawatt prototype reactor built by Combustion Engineering, and owned by GE, with the U.S. Navy staff operating and maintaining the nuclear power plant and safety equipment facility. The facility was a prototype of the USS Tullibee SSN 597 (1957-1988) built by Electric Boat. During my time there I was in charge of one of the four shifts overseeing a dozen or so mechanics. My task was to maintain staff rotation operating the plant and safety building, in addition to maintaining the equipment. Many of the maintenance and engineering practices learned there I continue to practice today.

What credentials, certifications, licenses or other professional designations have you earned?

I continue to work towards completion of my engineering degree as a personal goal. Working through the ranks has been tougher without it but thankfully, many of my achievements have enabled me the opportunity to land with great companies.
I recently earned Certified Professional Maintenance Management credentials through the Association for Facilities Engineering in November of 2016, and have held Certified Professional Engineer credentials for six years. I'm also currently waiting to take the Certified Health Facility Manager exam in 2017.

What is the most rewarding part of your job?

Providing support to staff and patients is awesome, but I continue to enjoy teaching. It's the most rewarding part of the job, learning new information and passing it on.

What is the most challenging?

Budget and time management continue to be trying areas. There continue to be challenges of doing more with less with emphasis on improving efficiency.

What is the best piece of advice you have received about your career?

As cliché as is sounds, only firemen run into fires. When urgent matters arrive you have to be prepared, but you have to remain calm as can be. In most all infrastructure emergencies you are considered the subject matter expert and displaying calm is key, because people are looking to you for resolution. Remain calm, anticipate the worst, but prepare for it.

What do you wish they had told you about the profession before you started?

That customer services is the profession. It took me about 10 years before it dawned on me that the profession was more than construction, engineering and maintenance. The profession is all those things and meeting the needs of all.

What are some of the challenges you see in the profession moving forward?

Staying in line with technology and infrastructure upgrades, upkeep, code changes, and maintaining an adequate budget and staff.

What advice do you have for someone who is looking to move up in the maintenance and engineering profession?

Whatever level you aspire to achieve, get into an association and make the time to attend meetings and shows, maintain your network contacts, stay active within the community, continue to take courses and present with certifications. And most importantly stay positive.
Find more on this topic:
posted: 1/4/2017