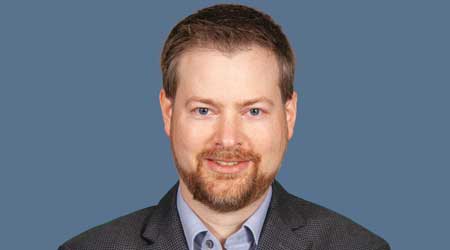 How Can Facility Managers Overcome the Great Resignation?
As workers age out of the facility management field, a new report illustrates successful retention strategies to keep talented workers in house.
Thanks to the COVID-19 pandemic and the "Great Resignation" that followed, there has been a mass exodus of workers across all industries. Not helping is the fact that Baby Boomers are leaving the workforce more than any other generation. Why is this a problem? This industry is made up of older employees. Studies show that nearly one-half of the workers are 55 to 64 years old.
With this struggle in mind, our facility membership program, fnPrime, surveyed more than 500 facility managers to gather data on current hiring and staffing challenges, specifically for frontline technicians and engineers.
The "Maintenance Technician Staffing Report" features effective strategies departments can use to find and attract candidates for these positions, as well as information on starting wages and salaries, to help departments remain competitive in a tight job market.
Facility maintenance is technical work, and those leaving the workforce take with them years, possibly even decades, of facility knowledge. Facility managers can't afford to hire a "warm body" to fill a vacancy, they need someone to turn the position into a career. This report examines successful retention strategies managers can use to retain team members long-term.
While facility managers can't always control why employees leave — some simply age out of the workforce — one important step FMs can take is to monitor employee engagement. Employees who feel valued and have a path toward more training and education to develop a career will be more engaged in their work. The last section of this report looks at benefits that boost morale and improve company culture, both of which lead to more engaged employees who enjoy coming to work and are committed to the department.
This report is available for $49. However, fnPrime members receive free access to the information. If you are not a member, you can join when you purchase the report for a special bundle rate of $125. Click here to learn more and purchase the report.
---
---
---
Related Topics: