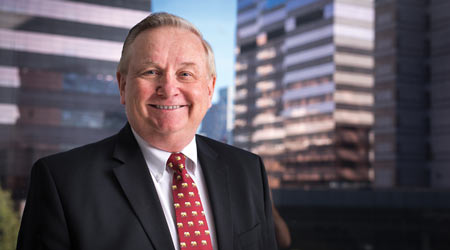 Rising To The Challenge: Hospital Survives Hurricane
Here's the story of how FM Bert Gumeringer kept Texas Children's Hospital in Houston open and operational during Hurricane Harvey.
In August 2017, Hurricane Harvey dropped more than four feet of water on Houston. It was responsible for at least 36 deaths in the Houston metro area, and at least 68 fatalities overall, according to the National Hurricane Center. More than 300,000 structures in southeast Texas were flooded, and upwards of 335,000 customers lost power, according to the Center.
Texas Children's Hospital not only kept operating, but Bert Gumeringer, vice president, facilities operations, and his team also helped nearby hospitals that were running short of food and other supplies. Indeed, employees from other hospitals came to Texas Children's because their own hospitals had stopped serving hot meals.
That meant the food supply at Texas Children's was dwindling faster than it otherwise would have. Hospital administration had to decide how to manage this problem, says John Hamm, assistant vice president, information technology with Texas Children's. One option was to restrict outsiders from coming to the hospital. Another was to ration food. "Bert said no to both," Hamm says. "He said, 'We'll figure out how to feed everyone.'"
They did. Gumeringer and his team worked with several restaurants in the area to arrange meal deliveries and ensure everyone — both hospital employees and others — were fed, Hamm says.
Hamm worked alongside Gumeringer in the "logistics war room" during the hurricane. "He'd take any problem, be creative, reach out to people he knew through relationships, and come up with ideas to solve them," Hamm says. Gumeringer lived at the hospital for five days, working almost around the clock, Hamm says.
Having grown up on a farm in North Dakota, Gumeringer is used to hard work. "The long hours on the farm prepared me well for the long hours that are sometimes required in the healthcare arena," he says.
Gumeringer joined Texas Children's in 2004 and has risen from director of facilities operations and security services to his current position. He currently oversees about 1,100 employees in facilities engineering, environmental services, supply chain, valet parking, and business support services, among other areas. Texas Children's Hospital covers about 6.2 million square feet, including both inpatient and outpatient clinic space and research areas. It has 853 licensed beds across three hospital campuses, all in the Houston metro area.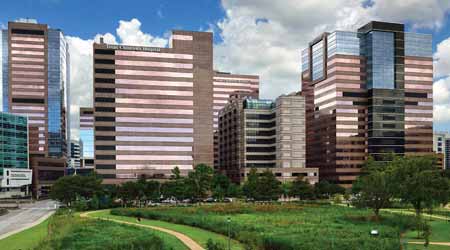 (The main campus of Texas Children's Hospital is one of the system's three campuses in the Houston metro area. While the footprint of the Texas Children's system rose by about 85 percent between 2008 and 2015, the facility management budget only increased 37 percent.)
Continue Reading:

Profile: Bert Gumeringer, Texas Children's Hospital

Rising To The Challenge: Hospital Survives Hurricane

The Value of a "One-Stop Shop" Approach to Facilities Management

From Chillers to Children: Variety Keeps FM Interesting

FM Career Path and Down Time
---
---
---
Related Topics: