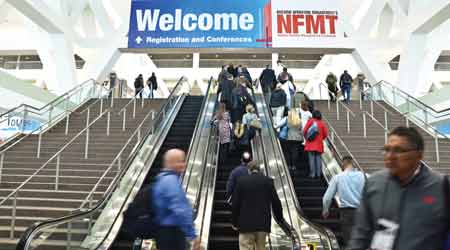 What's New at NFMT Baltimore 2019?
Check out these new events and offerings at the annual NFMT show, March 26-28, 2019.
Now in its 19th year, Building Operating Management's flagship show — the National Facility Management and Technology (NFMT) conference and expo — has announced several new features and components. The show will take place March 26-28, 2019 at the Baltimore Convention Center.
Longer educational sessions
"For starters, we've extended our conference sessions from 50 minutes to 60 minutes," said Amy Brown, director of education and programming for NFMT. "It seems like a small change, but it allows FMs to explore topics more completely. At the same time, we've extended the breaks between the educational sessions from 10 to 15 minutes. This gives FMs more time to network and connect with one another. Plus, it gives them time to check in on the status of their facilities back home."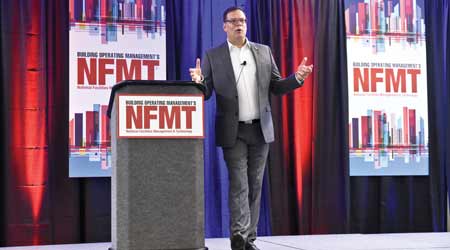 New vendors and more products
500 companies will be exhibiting in the expo hall. Approximately 150 of them will be new to NFMT. This gives facilities professionals the opportunity to try out products they probably haven't seen before in energy management, building restoration, HVAC, building automations systems, lighting, and more.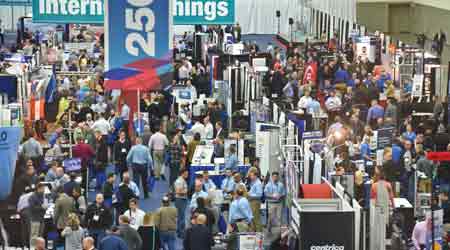 How to make the most of attending NFMT
Many facilities pros sign up to become an NFMT member when they register for the show. By doing this, they enjoy VIP perks before, during and after NFMT. An annual membership costs $125 and includes such benefits as:
• Speaker handouts sent to you before the show
• A dedicated check-in kiosk at the show
• A VIP Lounge with snacks and beverages in the NFMT expo hall
• Access to more than 25 NFMT educational session videos after the show
New co-located show
The Clean Buildings Expo (CBE) produced by Contracting Profits and Facility Cleaning Decisions magazines — sister publications of Building Operating Management magazine — will be co-located with NFMT. This conference and expo is free to attend and will be held on March 26 and 27. Clean Buildings Expo will deliver education and product information to in-house cleaning managers, executive housekeepers, environmental services managers and principals in building service contractor firms. NFMT registrants have access to the education and expo hall at no charge.
---
---
---
Related Topics: