We're Not Done With COVID-19 Just Yet
As a new school year is about to begin, and in-person learning will commence, it's important to keep in mind that pandemic precautions and safety measures are still necessary in schools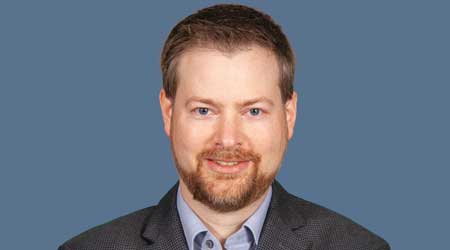 As COVID cases and hospitalizations are spiking again, only 56 percent of Americans (ages 12 and up) are fully vaccinated, but we are seeing more infections in children who are not old enough to receive a vaccine. Just in the past week, almost 16 percent of reported cases were children — 23,500, which is an alarming number.
Meanwhile, a new school season is just around the corner. As a parent of two middle-school-aged children, I am a proponent of in-person learning. But, we need to remember that we are not done with COVID-19 just yet. I received a stark reminder of this last week.
After a hybrid schedule for most of 2020, my kids' school finally ended the school year full-time in-person, albeit with social distancing and required masks. For summer school, administration made masks optional and it felt like a return to normal. Unfortunately for my 10 year old, after one week at school he came home sick — so sick that he missed the entire second week. In addition, we took him for our first COVID test of the pandemic. Thankfully, it was negative.
The experience was a wake-up call, reminding me that the pandemic isn't over, despite the sense of normalcy now and then. With cases back on the rise, especially in children, and the Delta variant said to be twice as infectious, all eyes are going to be on schools this fall. Our education article looks at multiple emerging design strategies, including those that will help slow the spread of infections.
The U.S. Centers for Disease Control and Prevention (and probably a majority of parents) recommend in-person learning, so schools will need to incorporate health and wellness initiatives into their plans. This includes air circulation and indoor air quality. Another strategy option is to increase the amount of outdoor learning spaces.
Facility managers may incorporate these designs to protect against COVID, but they'll be beneficial long after the pandemic. As my son demonstrated, kids will always be vulnerable to viruses, so anything we can do to protect them and keep them in school will help. As an added benefit explained in our article, these designs don't just protect against infections, they also bolster learning.
---
---
---
Related Topics:
Comments