The Biggest Mistake?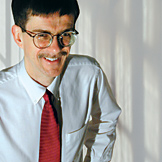 I doubt many facility executives would argue with the idea that advances in building technology have been a big reason behind rising expectations for building performance. Technology gains alter the landscape, first of what's possible, then of what's demanded. Keeping up is crucial.
Understanding individual technologies is only half the story. In a building, no component or system stands alone. The building envelope determines the amount of daylight available inside, which shapes choices about lighting, which in turn affects the cooling load, which should influence the selection of glazing.
It's not just facility executives who need to understand both technology options and system interactions. Designers are in the same boat. But they're in a difficult position. After all, it's cheaper to repeat what's been done before than to customize a design based on available technology and the specifics of the facility. Good design takes more time, so it costs more. And facility executives are often unwilling or unable to pay up.
The problem for facility executives is that it isn't possible to meet rising expectations by doing things the same old way. The building starts to fall behind. So does the facility executive, whose biggest loss may well be time. New technologies often save time. Good design always does: It eliminates problems that can chew up the facility executive's workday.
So does good design really cost more? I think a case can be made that the biggest mistake facility executives typically make is the unwillingness to budget for expertise.
---
---
---
Related Topics: