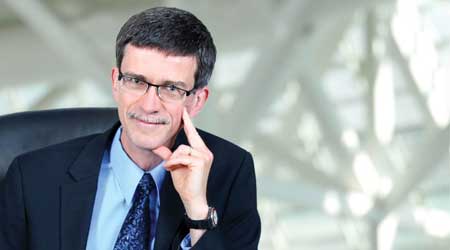 New Owners, New Beginnings
Trade Press Media Group - the owner of Facilitiesnet.com and Building Operating Management magazine - has been acquired by a German company called Forum Media Group.
Thirty years ago, a new team took control of Trade Press, the company that publishes Building Operating Management, as two top managers bought out the previous owner. The sale began a new era for the company. The goal of our CEO, Bob Wisniewski, was to grow the company, and he succeeded. Under his leadership, Trade Press built itself from being publisher of two magazines into a diverse media company with an array of electronic, educational, and print products. To take one example, our National Facilities Management & Technology (NFMT) Conference/Exposition makes its 18th annual visit to Baltimore this month.
Now, Trade Press has a new owner: Forum Media Group has purchased the company, and Bob has retired. But retirement didn't mean Bob quit on the company he built. He was adamant about finding the right buyer, one that would take his company to the next level. And he did just that.
Forum is a German media company with a global reach that has chosen Trade Press and Milwaukee as its entry into the United States. We are now part of a family of more than 1,200 employees in 17 countries, and our acquisition brings exciting opportunities for us. Forum shares the core values upon which Trade Press has been built — such as innovation, trust, and respect. And, as was the case under Bob's leadership, the new ownership is looking to grow. To do that, Forum plans to build on the strength of our brands and the talents of our workforce. The Trade Press team remains the same, as do the BOM editors. We are excited to have our former COO, Jeff Schenk, as our new CEO.
Media companies operate in a dynamic market where change is not only inevitable, it's the key to success. Thriving on change has kept Trade Press strong. A good example is the new ProFM credential developed by NFMT and Holmes Corporation, which is being officially launched this month. (See page 34.) As part of Forum Media Group, we look forward to finding new and even better ways to serve the facility industry.
And Bob: on behalf of everyone at Trade Press, thanks.
Tell me what you think at myfacilitiesnet.com/edsullivan
---
---
---
Related Topics: