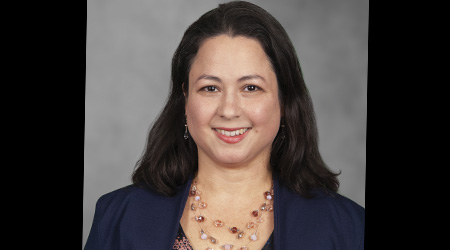 The Power of Perseverance
After the violent insurrection at the Capitol, a Herculean effort by the Capitol facility staff got the building back in working order for the Congress to complete its work.
The vile destruction at the Capitol was captured in an astonishing live stream of images and words. What wasn't as visible was the army of teams from the Architect of the Capitol (AOC) who then had to put it right. As detailed in a post on the AOC blog, once the grounds were secured, the AOC teams were back in that same day to prepare the space so Congress could return and continue their business of formally certifying the electoral vote. There was broken glass and broken furniture to remove, and smashed windows and demolished doors to secure. Outside, the paint shop had just put the final touches on the inaugural stands before the riot, and the still wet paint got tracked everywhere. All that work had to be redone after the teargas residue was cleaned up.
I can only imagine how shocking and demoralizing it must have been for those teams to walk into the wreckage of the spaces they so meticulously maintain for the American public. There's a saying in Spanish, "ponte las pilas," which literally means "put in your batteries." But beyond being energetic, it signifies that in the face of a huge task or a mess there's nothing to do but roll up your sleeves, get in there, and get it done. Jeff Walters from the AOC carpentry shop was quoted as saying, "When we go around and look at something that needs to be repaired, we're always looking at the solution part of it and not really standing back saying, 'Wow, I never thought that would happen.' We just look at it as something that needs to be done." In true facilities fashion, they put in their batteries and got to work.
And it wasn't just the repairs to the Capitol which were daunting. There was still an inauguration to put on. The AOC is in charge of constructing the inaugural platform, setting up seating and fencing, and coordinating on other activities related to the ceremony. It would have been months of planning, weeks of work, totaling 17,900 man hours of pre-event construction. Hats off to the AOC team for pushing through the mind-bending shock and disappointment, to say nothing of the sheer exhaustion, to set things right and re-establish a "vision for the entire country of having this pristine and organized U.S. Capitol," as Katie Serok, AOC gardener supervisor, says.
The AOC's motto is "Serve. Preserve. Inspire." With admirable commitment, I'd say they hit the mark. I only hope they had a chance to recharge their batteries afterwards.
Naomi Millán
Editor • naomi.millan@tradepress.com
---
---
---
Related Topics: