You Might Like
On FacilitiesNet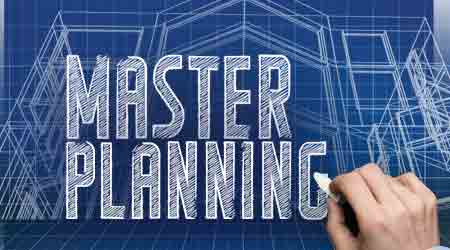 Making Master Planning a Valuable Tool for Facilities
First of a 5-part article on how facilities can effectively execute master plans to stay ahead of the game
Taking a trip without any planning in advance can lead to wasted time, wasted money, and frustration. A plan often results in less stress and a more enjoyable trip for all involved. The same can be said for master plans for facilities. Without them, facility managers may go from one crisis to another, reacting instead of having an idea of what equipment is due to be replaced or what floor needs to be updated. With them, facility managers get a valuable tool to help meet organizational needs, win funding, prepare for a range of scenarios, and avoid surprises. But, just as each organization is unique, so too each master planning approach takes a distinctive shape based on the needs, priorities, and challenges of the specific organization.
"We always have a master plan," says Tim Cooper, director of engineering for Four Seasons Los Angeles at Beverly Hills. "Our master plan is a plan for growth in an ever-changing world, one that includes renovation, new industry standards, and government regulations. We want to stay ahead of everyone else."
Range of Plans
Master planning doesn't necessarily mean just one plan. The Four Seasons has a three-year plan that focuses on technology, with the short timeframe allowing it to update and utilize new technology quickly. It also has a five-year master plan and a 10-year plan, the latter for replacement of large, expensive equipment such as chillers and air handling units, Cooper says.
It's the five-year plan, however, that is the Four Season's main plan because the hotel essentially renovates every six years so that it stays current. Cooper assembled an asset list when he arrived, a list that includes the life expectancy of equipment — the year built and the year installed — which feeds into the five-year plan because it allows him to plan and budget for replacement.
The payoff for the plan includes fewer breakdowns and more efficient maintenance because the plan keeps everything, including equipment, up to date. A five-year plan isn't a very long time to look ahead in the hospitality industry, Cooper notes, so by the time one project is finished, it's time to start another one.
Even with a plan, flexibility is essential, Cooper says. The hotel needs to adapt to changes in societies, cultures, and the market. This year, the Four Seasons Los Angeles at Beverly Hills is seeing an influx of visitors from China, so it changed its plan to incorporate Chinese amenities, such as a Chinese wishing tree for the Chinese New Year. Next year, the plan calls for reviewing and replacing televisions and the television infrastructure, so when interviewing potential suppliers, Cooper has been inquiring about the availability of Chinese and Arabic channels.
"Even though it's a five-year plan, you have to visit it a lot," he says. "You always have to tweak the plan."
FMs Should Understand Role of Strategic Plans
It's important to recognize the difference between a facilities master plan and a facilities strategic plan, says Stormy Friday, president of The Friday Group. "The facilities master plan should focus on the real estate portfolio. In a strategic plan, you need to focus on long-term goals for things like service delivery, skills assessment, succession planning. Those are strategic business goals and objectives. You can marry the two, but they take a different approach, and they each take a different set of goals and objectives."
The Smithsonian Institution has both a master plan and a facilities strategic plan. Judie Cooper, facility management analyst with the Office of Facilities Management and Reliability (OFMR) at the Smithsonian, calls the latter a "guiding document" that is developed with OFMR's team members. It determines OFMR's priorities, establishes and fosters relationships with stakeholders, provides professional development of staff, and ensures that OFMR is best positioned to provide maximum support to the Smithsonian's mission. The Smithsonian welcomes tens of millions of visitors every year. "Facilities are a large part of their successful experience," Cooper says.
"This plan (provides) a framework for our staff, stakeholders, (and) customers that clearly demonstrates where our priorities are, how our decisions are made, what is important to us, how we conduct ourselves, [and] how critical we are to the success of the Smithsonian Institution," says Cooper in an email. "Our plan leads us toward excellence in everything we do that supports the Smithsonian."
One tangible measure of success: "We have been successful in receiving funding during these highly constrained fiscal times," Cooper says.
Cooper notes that the staff works hard to ensure that as many people as possible are heard and participate in the strategic planning process. "We are very conscious of the importance of the full engagement and participation of our staff in every aspect of our work," she says.
The facilities strategic plan will last through 2018. Work on the next five-year plan will begin in the final 18 months of the current plan.
— Desiree J. Hanford
Continue Reading:

Facility Planning

Making Master Planning a Valuable Tool for Facilities

Various Types of Facility Master Plans Serve Different Purposes

Using Master Plans to Address Funding Challenges in Facilities

Translating a Facility Master Plan into Individual Projects

Facility Management Survey: Master Plans
---
---
---
Related Topics: