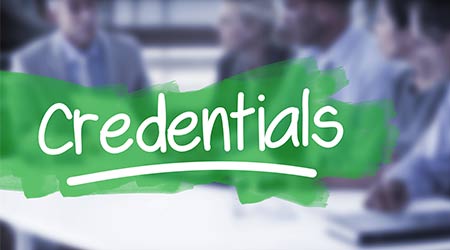 Judging the Value of an Facility Management Credential
Whether you're fresh out of architecture school or a journeyman electrician, an FM credential is valuable.
Judging the value of an FM credential depends on who you are, your expertise, your experience, and where you plan to go with your career.
New to the field. Armed with a degree in engineering, architecture, business, facility management, or a myriad of related fields, a new facility management professional often feels a bold sense of confidence and an "I know everything" attitude until the first day on the job. Then the complexity of the facility world sets in. There is so much to learn to be effective and successful, and eventually the gripping question of "what will it take to advance my career?" becomes an everyday reality. Facility management credentials play an important role here.
Seasoned veteran. The seasoned professional who has seen just about everything has a similar yet slightly different problem from the new entrant to the profession. The veteran professional may be stifled or limited in a current position, but can't figure out how to compete for new opportunities or promotions with the quick, bright, recent college grad who has a mastery of new building and information systems, yet is still learning about corporate culture and the "way things are done around here." What does it take for the veteran facility management professional to succeed in this competitive environment? Credentials play a role here too.
Employers. Employers add another layer of complexity for facility management professionals because they make the hard decisions about hiring and promoting from within or from the outside. When presented with candidates that have virtually the same qualifications, employers have the tough task of determining which applicant will be the best fit. Is it the new facility management professional with a business or technical degree (or degrees) and the benefit of exposure to new tools and techniques, yet lacking experience; or the seasoned facility management professional, perhaps without an academic pedigree, but with years of experience and valuable institutional knowledge? How does the employer decide? Credentials factor into this equation as well.
Continue Reading:

FM Career Development

Facility Management Credentials: What You Need To Know

Credentials Hold Value for Facility Manager, Employer

How To Choose The Right Facility Management Credential

Judging the Value of an Facility Management Credential

ProFM Credential Makes Its Debut
---
---
---
Related Topics: