You Might Like
On FacilitiesNet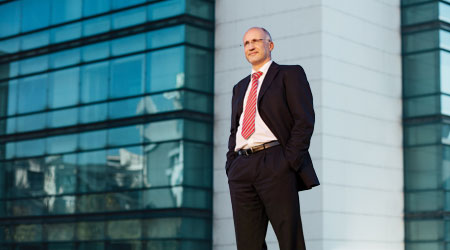 How to Build Your Facilities Management Legacy
More than just a succession plan, building your FM legacy requires a broad look at the FM organization and creating a plan to ensure it'll thrive when you're gone.
You have had a successful career as a facility leader and are contemplating the next move in your professional game plan. Regardless of what is next — retirement, a second career with a facility management outsourcing firm, starting up a company of your own, even looking for opportunities in a different company — there comes a time when you will be saying adieu to your current position. Have you really thought through what it takes to leave a solid legacy when you turn out the lights and shut your office door for the last time?
Building a legacy is more than developing a succession plan. It requires a broad look at the state of the facility organization and creation of a plan to ensure that it will thrive after you're gone.
Even if you are planning on staying at your current job for a while, it still is important to start working on your legacy. For example, what would happen if you couldn't show up for work one morning? Would your staff know what to do in your absence? Would your organization still function as a well-oiled machine?
There's another reason to think about your legacy. The topic of key staff loss and the "brain drain" should weigh heavily on the mind of any facility leader. In the profession as a whole, facility management staffers that are in a position to retire are doing so at an alarming rate. Think about the impact on your organization in terms of institutional knowledge. Have you prepared your organization for the knowledge void that will occur when these individuals leave? Do you have a plan for capturing critical historical information and anecdotal notes about the facilities these individuals have been overseeing?
Even younger facility staff may leave the organization in a few years. It used to be that when facility professionals found a niche within a company or institution, they stayed there for their entire career. That is why we have such a massive brain drain occurring when seasoned professionals retire. This loyalty to one corporate brand, however, isn't occurring with the same level of intensity among new entrants to the profession or those who have achieved middle management or technical positions. In order to advance, some younger facility management professionals believe they need to move from company to company to obtain different experiences. Have you thought about what would happen if staff you hoped would be invested in your organization suddenly announce they are moving to supposedly greener pastures?
Continue Reading:

Cover Story: FM Succession Planning

How to Build Your Facilities Management Legacy

Transferring Facilities Management Leadership Skills

How Will Your Facilities Management Organization Proceed Without You?

Why Communication, Documentation Are Critical Components of FM Legacy

FM Pulse: Salary Survey Data Shows Optimism from FMs
---
---
---
Related Topics: