You Might Like
On FacilitiesNet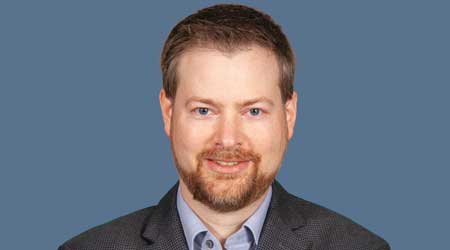 Facility Management Best Practice: Celebrate Your Staff
When was the last time you gave your staff the recognition they deserve? If it's been too long, why wait? There's no time like the present to celebrate successes.
May 12 was World FM Day. Did you get a chance to celebrate with your staff? I know it seems like we have a day for everything: Star Wars, hamburgers, and even bootleggers. However, having a day honoring facility managers makes it easy to take a little time and recognize your team.
At Building Operating Management, we marked the occasion by hosting a webcast for our fnPrime members on "The Importance of Training and Recognizing Your Staff" with Stormy Friday. In the presentation, Friday mentioned a Gallup poll showing that 2 out of 3 employees didn't receive any recognition last year. As she further explained, this doesn't just mean they didn't get an award, raise or promotion; these people didn't even receive a thank you.
Facility management isn't glamorous and it can often be a thankless job. Occupants love to complain about the temperature or the brand of toilet paper, and often fail to realize how much work goes into keeping the facility running smoothly. Although you can't always make the tenants appreciate your hard work, you can control whether your staff members are recognized.
Employee recognition programs don't have to be costly, but they should be thoughtful. If you are going the rewards route, think of gifts that may be personal for a given employee, or at least allow staff members to pick out something specifically for them. If budgets are tight, it's easy to call out milestone anniversaries and above-and-beyond service. Start your team meetings by acknowledging standout staff members.
Studies have shown that two-thirds of employees leave a company if they don't feel recognized. That's concerning for this industry because not many people are knocking at the door to join facility management. It's hard to find qualified candidates for all positions so managers should do whatever they can to keep the employees they currently have. World FM Day may be over for 2021, but don't wait until next year to celebrate successes. Start now and continue throughout the year.
---
---
---
Related Topics: