Editorial: Resilience Requires Engagement
A facility is an environment that exists inside an environment, and FMs must look both inward and outward to make their facilities and communities more resilient.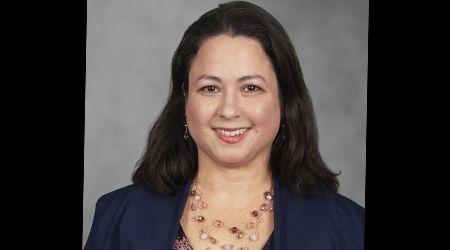 There's this amazing organization in Chicago called My Block, My Hood, My City. It's led by Jahmal Cole, and is focused on taking youth from underprivileged parts of the city and connecting them with opportunities. But it's not just that. Cole is focused on creating a more interconnected Chicago as a whole, and getting everyone to engage and take responsibility for their communities. I love the concentric circles of focus in that mission, and how it ties directly into the concept of resilience. Resilience does not happen in isolation, whether we're talking about a person, a building, or a community.
In this issue we cover keeping up your roof PMs and discuss the landscape of on-site renewable energy. We have a whole article on how resilience and sustainability are inextricably linked. That's resilience at the building level, and is one of the primary functions of facility management. The building must bear up against any assault, acute or prolonged, so the business function may continue.
But what about the other concentric circles of resilience and how does facility management interface with them? A facility is an environment and exists within an environment. Looking inwards, a facility affects the resilience of the people within it. Beyond basic life/safety parameters, what are the ways the facility can bring a little bit of grace and make the experience of being inside of it a little less draining? The doors article discusses ways to move to touchfree entrances, allaying health concerns and also supporting mobility needs.
Looking outwards, the facility can bolster the resilience of its community. Are there goods sitting in your dry storage which may expire soon and won't be used due to lower occupant volumes? Are you restructuring your office layouts and have furniture you no longer need? Partner with organizations in your community that would benefit from these goods.
And you, dear reader. This year has brought challenges you never imagined, and you are still here, bearing up despite everything. I hope you can find the moments that glow in the darker days, and try to be a little bit kinder with yourself. And with a bit of grace and a bit of grit, may the new year be prosperous for us all.
Naomi Millán
Editor • naomi.millan@tradepress.com
---
---
---
Related Topics:
Comments