Understanding Equipment Training Needs To Maximize Safety
By matching department needs to available resources, managers can protect workers on the work site
OTHER PARTS OF THIS ARTICLE
Pt. 1:
Equipment Training Options To Minimize Risk, Maximize Safety
Pt. 2: This Page
Pt. 3:
Equipment Safety Training: Turning Training into Results
Pt. 4:
Equipment Spotlight: OSHA Violations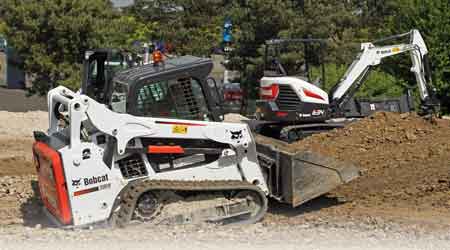 Roman Korotkov / Shutterstock.com
The first step for managers in understanding department training needs is identifying those that are mandatory. The U.S. Occupational Safety and Health Administration (OSHA) requires certification training on certain hazardous equipment, such as cranes, industrial trucks, and large construction equipment.
For example, forklift safety certification training must satisfy OSHA 29 CFR 1910.178, ANSI B56.1, and CSA B 335-15 standards. OSHA recommends training on all equipment, and it offers sponsored training courses qualified for OSHA certification.
The records managers maintain to show compliance with training requirements also can show due diligence in complying with a building code, OSHA and other regulatory agencies during an inspection visit or in annual reporting.
Managers need to make sure the vendor representative is familiar with all standards, codes and required certifications. Including this information in the course material is evidence that the course content satisfies the regulatory requirements.
Beyond mandatory training, identifying and recording additional staff training needs begins with examining the nature of work done. The training must focus on the actual work, equipment and methods trainees have to master, such as that shown in work orders, equipment history, preventive maintenance schedules, injuries, and equipment or property damage.
In-house training has several benefits. It requires no travel and offsite housing expenses. The staff trainers and students are or easily can be familiarized with the actual site and working conditions, so the trainers can use examples from actual conditions as part of the training.
Vendor site training also offers some distinct advantages. A vendor's trainer is highly skilled in the use of the equipment due to providing training full-time.
Also, the latest version of the equipment is available, as are the equipment needed for the training, work site mockup, and any special tools and equipment. They do not require added purchases. The vendor also needs to cover all-important safety considerations to ensure trainees develop good safety habits from the start.
Continue Reading:

Equipment Rental

Equipment Training Options To Minimize Risk, Maximize Safety

Understanding Equipment Training Needs To Maximize Safety

Equipment Safety Training: Turning Training into Results

Equipment Spotlight: OSHA Violations
---
---
---
Related Topics:
Comments