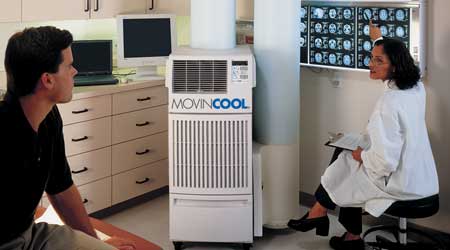 Rental Equipment: Keys to Success
Whether the equipment provides cooling, heating or power, building an effective plan is essential for success
Managers making smart decisions on rental equipment also need to consider two other issues that often spell the difference between short-term problems and long-term success.
First, managers must pay close attention to the documentation for the rental equipment, which answers many key questions:
• loss/damage waiver
• certificate of insurance
• payment remittance information
• terms and conditions.
For instance, the 26 rental terms and conditions of one vendor that I reviewed addressed matters such as rental period, charges and payments, taxes and fees, inspection, use and maintenance, damage to equipment, air quality, transportation, loading and unloading, the warranty, and liability insurance.
Complete understanding of these terms is essential to prevent unintended consequences. For example, the inspection clause might require the customer to pre-inspect and approve the equipment before it leaves the vendor's site or be responsible for any damage, failure to perform, missing safety features or accessories when it arrives at the customer's site. Performing this inspection can prevent significant project delays and escalated costs.
Second, renting equipment for cooling, heating and power needs can turn into a discussion of the possibility of purchasing the equipment, such as instances when rental needs are predictable for periodic, scheduled shutdowns.
Vendors have software programs that compare ownership costs to rental costs. They list each ownership cost item based on predicted length of use of the purchased equipment and compare those costs to the rental cost. The calculator shows the lowest-cost option and calculates the resulting savings.
Thomas A. Westerkamp is a maintenance and engineering management consultant and president of the work management division of Westerkamp Group LLC.
Continue Reading:

Rental Equipment

Identifying Rental Options and Finding Solutions

Specifying Rental Equipment Effectively

Rental Equipment: Planning for Successful Installation

Rental Equipment: Keys to Success
---
---
---
Related Topics: