Facility Manager Cost Saving/Best Practice Quick Reads RSS Feed
Twin Design Goals: Energy Efficiency, Occupant Satisfaction
June 10, 2016 - Contact FacilitiesNet Editorial Staff »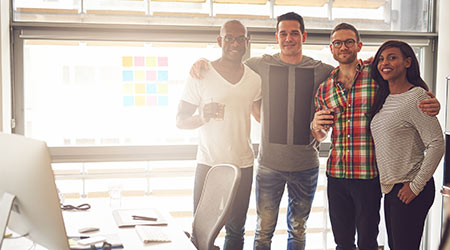 A truly high-performance building is one that is both energy efficient and occupant friendly. But it hasn't always been easy to marry those two measures. Often, they're treated independently. This shouldn't be the case, as an increasing body of research shows the two are very much related.

To answer the question of how energy efficiency is related to occupant comfort and satisfaction, it's important to start with the ultimate objectives of a building in the first place: First, to provide a safe, secure, and healthy environment for occupants, and also, to promote the occupants' well-being and performance.

To achieve these goals, energy must be expended on various building functions: electrical power, lighting, heating, cooling, moisture control, acoustics, and ingress and egress control. Since the 1970s, energy use has been in continuous focus by federal, state, and local policies, as well as private initiatives. The unifying goal has been to reduce energy consumption in all its forms.

Along with these policies, the definition of what a building should accomplish has changed to also incorporate "green," "sustainable," and "high performance." This shift has emphasized energy savings and reductions of raw materials with seemingly little consideration for the quality of the building environment and its impact on well-being, performance, and productivity.

This quick read is from Davor Novosel, the chief technology officer for the National Energy Management Institute Committee (NEMIC), and James E. Woods, Ph.D., P.E., who has more than 50 years experience in energy and environmental analyses and who has been responsible for more than 30 research projects and 250 investigations related to indoor environmental quality, energy use, and human responses. Read more from them about energy and occupant performance.
---
Comments