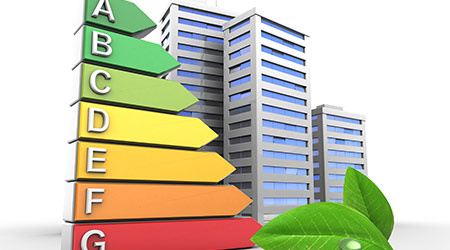 Energy Star Leads to Lower Vacancy Rates: Study
Energy efficiency makes sense for a number of reasons, not the least of which is that it adds value to a building — a fact that research is bearing out.

For example, Energy Star-qualified buildings in Chicago have lower vacancy rates than traditional buildings, according to one preliminary finding by the U.S. Department of Energy (DOE) Better Buildings Alliance, supported by Lawrence Berkeley National Laboratories and the Real Estate Research Institute.

Another preliminary result — the full studies are scheduled to be released this spring — found that buildings with certifications from green building rating systems generally use less energy than traditional buildings.

The five DOE studies delve into different aspects of building performance, energy efficiency, and reporting and verification. On the whole, the studies will "further advance the understanding the link between more efficient, high-performing buildings and their market value."
Greg Zimmerman is executive editor of Building Operating Management. Read his cover story on how buildings are tackling climate change.
---