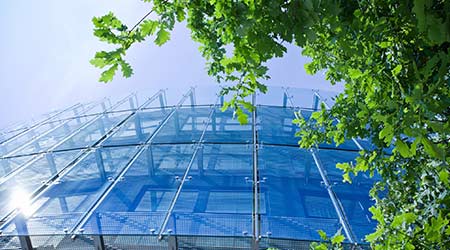 Energy Not The Only Metric For High Performance Buildings
We are now constructing and operating high-performance buildings where it is possible for occupants to be dissatisfied with the indoor environment, thus, raising the question: Are these really high-performance buildings?
Answering that question means examining some of the common metrics used to define high performance.
The most common measure of a building's energy performance in the United States is the Energy Utilization Index (EUI), which normalizes the annual building energy consumption over the gross floor area of the building. Typically the sum of all energies consumed by the building (electricity, natural gas, etc.) over a year is converted into a common dimension (e.g., Btu), which is then divided by gross floor area of the building (e.g., Btu/GSF yr).
Building energy performance metrics like EUI provide some meaningful information regarding the normalized rate of consumption of energy resources during a defined period of time (e.g., Btu/GSF yr). However, they provide no information regarding the effectiveness of the energy used to provide for the functional performance of buildings. Other metrics are needed, such as tenant or occupant responses, occupant or tenant performance, productivity, and economic rates of ROI. To reduce uncertainties, these functional performance metrics must be quantitatively measurable, valid, repeatable, reliable, and accurate.
This quick read is from Davor Novosel, the chief technology officer for the National Energy Management Institute Committee (NEMIC), and James E. Woods, Ph.D., P.E., who has more than 50 years experience in energy and environmental analyses and who has been responsible for more than 30 research projects and 250 investigations related to indoor environmental quality, energy use, and human responses. Read more from them about energy and occupant performance.
---