« Back to Facilities Management Lighting Category Home
Consider an LED Lighting Retrofit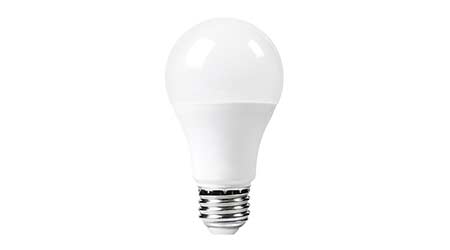 September 17, 2018 - Lighting
By Nicholas Frisella
The first LED light bulb was invented over 50 years ago. Today, it is common knowledge that LED lighting is better for the environment than their fluorescent forefathers. However, even with this knowledge, many buildings still utilize traditional lighting fixtures and lamps. Making the switch to LEDs doesn't have to be as overwhelming or expensive (especially long term) as many perceive; and the benefits are tenfold.
Understand the Benefits
Making the switch to LEDs might not seem like a lucrative change at first glance as fixtures and lamps may be more expensive. However, facility managers should view the upgrade as a long-term investment. The average ROI in an office building is typically less than two years for LED lighting retrofit projects when you factor in lamp replacement savings, maintenance, tax incentives and energy savings.
In addition to the quick ROI, LED lights provide better quality and offer a longer lifespan. LED products typically last up to two decades, and sometimes longer, before they begin to dim. With LED lights lasting longer than traditional light sources, facility managers need to replace LED lights much less frequently.
Implementing LED lighting can also provide tax incentives and credits on both the state and federal levels. Utility companies may also offer rebate incentives to switch to LEDs.
Undergo a Lighting Audit
One way to decide whether to retrofit a current lighting design is to work with local lighting and electrical distributors. Often distributors will partner with utility companies to perform complimentary lighting audits for commercial customers. The distributor will send a lighting professional to the property to conduct a walk-thru that identifies inefficiencies in the current lighting environment.
Once the lighting audit is completed, the lighting professional will supply a detailed report outlining potential energy savings, the applicable incentives and rebates, cost of the relighting project, and the return on investment for the property to upgrade to LEDs. From there, the lighting professional can make recommendations on LED replacements and retrofits that best suit a facility's specific needs. This critical step gives facility managers and other relevant decision-makers the vital information needed to determine whether it is in their best interest to switch to LED lighting.
After the Switch
The life expectancy of LEDs does not just have financial benefits. Replacing LEDs less often also saves valuable time. How often are you renting a scissor lift to reach the lights in the foyer, parking, or warehouse?
Staff often overlooks lighting but it becomes easily noticed when someone new enters the property. LED offers you the opportunity to improve the lighting environment once and focus on other more vital operations.
Retrofitting your facility's lighting with LED technology doesn't have to be daunting. LED lighting has been proven to reduce maintenance costs, reduce a building's environmental impact, and improve the security and appearance of a property.
Nicholas Frisella is energy efficiency and sustainability director for Metro Lighting and is responsible for the company's program focused on energy-efficiency lighting and controls, LED retrofits, and utility rebates.
posted on 9/17/2018