Five Minutes With Audio & Video Home
fiveminuteswith
Energy Management: One School District's Success Story with Connie Kelley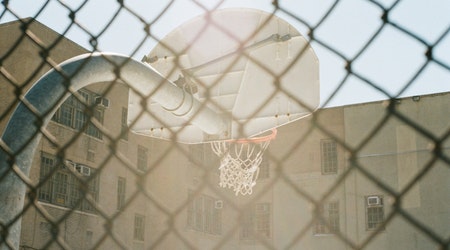 Connie Kelley, energy manager and educator with the Chambersburg (Penn.) Area School District, discusses how her district has saved almost $2 million in four years with energy-management initiatives
Connie Kelley
Energy Manager / Educator
Chambersburg Area School District
Chambersburg, Penn.
Your energy-efficiency initiatives started with hiring a consultant. What did you look for most in a consultant and how important was that input in starting your program?

Our energy-efficiency initiatives started with hiring a consulting company called Energy Education Inc. The company helps school districts, colleges and large churches build a comprehensive, people-driven energy-conservation program that helps reduce energy consumption and free up money that would typically go to utility companies.

The company's first client was the Wichita Falls School District in Texas, where it implemented a program that resulted in utility savings and transformed faculty, employees and students from energy consumers to energy savers. This district dramatically changed human behavior and reduced utility costs, using the savings to further classroom educational initiatives.

The company provides a no-risk guarantee that if a district does not save more than it costs to implement the program, they will refund the difference. During this time, when many districts are struggling with budget cuts, the company provides a very realistic way to address high energy costs. The program does not include demands for new equipment purchases, and if districts follow the company's guidelines and recommendations, most of them experience a 20-30 percent savings. School boards and administration feel this is a smart way to address the growing costs of energy, which is typically the second highest cost for districts behind payroll.

Our district here in Chambersburg began to work with Energy Education in July of 2007, just before energy costs really began to spike and electric deregulation hit our part of the state, as well.


How has your district been able to implement these energy-efficiency initiatives in a difficult economic climate?

The Chambersburg Area School District has experienced success with its energy-conservation program because of the administrative and management support. When employees from the top level are on board, it becomes much easier to promote around the district. Besides 100 percent support from the superintendent, our building and grounds department has been very cooperative and supportive of our energy initiatives.

Also, our consultant's long track record in the business and their savings guarantee help to make this program ideal for schools and other large organizations where it's possible to teach large groups of employees to accept accountability for what they can control in their immediate work area.

Another important factor is, the selection of the right energy manager is key. They must be a true people-person, someone with a lot of drive and passion for the program, and someone willing to put many, many hours into learning the buildings, schedules, patterns of usage, and energy-management system (EMS), as well as someone with the ability to create communication about the program and its progress and rewards for the energy savings.


For a school district looking to earn Energy Star labels for its facilities, what are the most important first steps in making that happen?

The Energy Star process starts with becoming an Energy Star partner. Our superintendent had to sign a letter to that effect, and that gets the ball rolling. Next, an Energy Star portfolio has to be created for your buildings. This takes some time to set up for all your utility accounts. Since earning an Energy Star label involves measurement and verification, it's best to have some type of database. Measurement and verification involve weather data, and that is part of our software program.

All your monthly utility bills must be entered as usage in the portfolio you create. There are other questions that must be answered about your buildings, such as year built, square footage, number of computers and walk-in refrigeration, occupancy hours, parking-lot information.

A consultant from Energy Education walked through the process with me. I would guess that Energy Star staff could be contacted for guidance. It's all on the Energy Star website at www.energystar.gov. Finally, when you are ready to submit for Energy Star label, you will need an engineer to visit your site and verify occupied HVAC use and lighting, as well as carbon dioxide levels.

You will also need the engineer's certification and stamp. It's an overwhelming process at first, but well worth the reward of Energy Star labeled buildings. Currently, we have attained 31 plaques and twice became an Energy Star Leader for our portfolio.


What is your role - and the role of front-line technicians and maintenance staff - in making sure the district sustains its energy-efficiency improvements and doesn't revert to old ways?

A big part of energy management is communication. I consider myself to be somewhat of a detective, a watchdog of the bills. I monitor buildings regularly, and I'm an auditor during occupied and unoccupied times, often at various hours of the day and night. I provide holiday and weekend shutdown reminders, and I'm the voice of conservation and energy education for the district. I work with every one of our employees, departments, and students to create and maintain a culture of energy conservation. I send out monthly e-newsletters, maintain our utility database and communicate progress, create and hold contests for students - at least four or five a year - and promote energy awareness, especially during October (Energy Awareness month) and around Earth Day/Arbor Day in the spring.

I work daily with our maintenance supervisor and HVAC specialist about EMS issues and scheduling our HVAC systems. I monitor our EMS remotely from home - sometimes in the middle of the night - and I've developed a good working relationship with our custodial day and evening staff to help implement energy-saving practices they can employ while on the job - especially controlling lighting and exhaust fans.

I think energy management is like losing weight with a program such as Weight Watchers. If you continue a program, you will stay on top of your organization's energy consumption. If you end the program, your buildings will go back up in consumption, just like people will regain the weight they lost. Energy management is not once and done. It is ongoing.


What type of savings - monetary and energy-use reduction - have your initiatives generated so far, and what will those savings look like in the next few years?

The first year in our program, we attained a 17.1 percent savings in electric/gas/oil expenses, or $259,271. In our fourth year now, with one more month of utility bills to go, we are sitting at a 27.8 percent savings for the year, or $579,099.

In 47 months, our program savings is 25.8 percent or $1.9 million, plus an additional special savings we've earned via our participation in an emergency demand-response program with seven of our buildings last summer and this summer, as well as state sales taxes that were returned from some bills, adding up to $34,429.

So total program savings stand at more than $1.9 million. I expect to go over $2 million at the end of 48 months. Finally, our environmental impact is: 76,353 MMBTU - 1 MMBTU equals 1 million Btu - in energy reduction and the removal of 11,938 equivalent metric tons of carbon dioxide. This is equal to removing 2,143 cars from the road or planting and growing 305,346 trees.

Check out our program at: www.chambersburg.k12.pa.us/energy and www.twitter.com/wer4green.
Find more on this topic:
energy management, energy efficiency, benchmarking, Energy Star, hvac, lighting, demand response
posted: 8/23/2011