Five Minutes With Audio & Video Home
fiveminuteswith
Cutting costs: Simple steps help Florida county achieve sustainability
Don Turner, Facilities Maintenance Director for the Okaloosa (Fla.) County Board of County Commissioners, discusses his department's utility conservation program.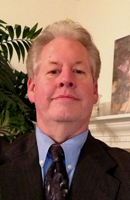 Don Turner
Director for the Okaloosa County Board of County Commissioners
Okaloosa Fla.

1. How far-ranging was your program?

Elements of the program were installed in over 60 percent of the county's buildings. The sustainable driving strategies promoted by the committee have been embraced by a portion of county vehicle users. The system installed that allows for remote meetings to be conducted by video-conferencing is being used regularly. And, we've shared our successes and strategies with tens of thousands of citizens that have attended sustainability events in the area. While limited to Okaloosa County at the current time, I feel that we're making a significant impact locally.


2. What was your department's role in developing and carrying out the various elements of the program?

The Facilities Department made all the building systems modifications: retrofitted the old T-12 lamps with T-8, installed the low-flow aerators and circuit timers, programmable thermostats, and installed white-roof technology where funded, and so forth.


3. Were there any utility rebates or government-sponsored energy-saving incentives involved?

When we checked on that on the front end of the program, we were told that none existed for what we were planning to do. We found out later that some of the initiatives would have qualified for credits with at least one of the local electric providers. However, the credits had to be approved in advance of the installation. So, all of our sustainable upgrades were funded internally.


4. What kinds of energy technology were addressed?

We have some remote monitoring systems for the HVAC controls in some of our largest facilities. We've invested in some technology: circuit timers for the hot water heaters, programmable thermostats, video conferencing technology, an infrared thermograph, and a few other things.


5. What kinds of savings have resulted from this project?

The combined savings on utilities, fleet fuel, staff time, vehicle depreciation, office supplies, and so forth average $80,000 to $100,000 a year on a total investment of less than $200,000. Behavioral changes are the least costly, but frequently the most difficult changes to make. Starting with the lowest hanging fruit with the shortest ROI (less than one year, then less than three years, then less than seven years, and so on), the savings generated from a small investment can fund larger and more significant investments in sustainable upgrades.


6. What are the next steps your department plans to take to reduce costs and save energy?

Our fleet has aged significantly over the last five years. Making smart, sustainable choices for vehicle replacements — right sizing, high MPG, multi-fueled, and so forth — as funding becomes available for new vehicles.

We continue to monitor the market for technological advancements in Waste-to-Energy systems. We are looking for a system that can convert carbonaceous waste — municipal solid waste, wastewater treatment plant sludge, construction waste, and so forth — into energy without generating the nasty by-products that can come out of the hot plasma furnaces.

The burning question — no pun intended — is, "How do we take the waste that we struggle with disposing of and convert that to usable energy with little or no environmental impact in the conversion?"
Find more on this topic:
Energy conservation, utility costs, electricity bills
posted: 2/4/2013