Five Minutes With Audio & Video Home
fiveminuteswith
A Brighter Shade of Green for One University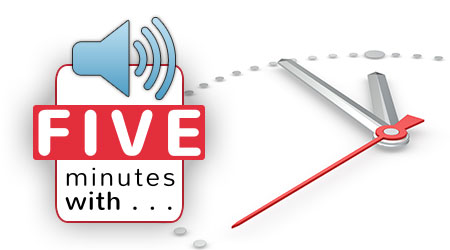 When the University of La Verne embarked on a sustainability plan in 2015, it originally committed to spending $400,000 over five years to reach its goals. Instead, the university, located east of Los Angeles, spent much more than that.

In this case, excessive spending was a good thing. The university participates in the Billion Dollar Green Challenge, which allows it to closely track funding for sustainable projects. The La Verne sustainability projects include: converting turf areas into sustainable landscapes; upgrading the irrigation system, converting lighting to LEDs; upgrading HVAC automation systems; and retrocommissioning of campus buildings. The efforts helped the university earn a 2016 Facility Maintenance Decisions Achievement Award.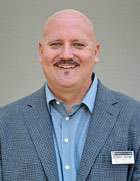 Robert Beebe
Senior Director of Physical Plant Operations and Services
University of La Verne
La Verne, Calif.


1. La Verne is part of the Billion Dollar Green Challenge. What does the challenge entail, and what kinds of benefits does the university receive from being part of it?

The challenge was created by the Sustainable Endowments Institute to encourage colleges and universities to invest a total of $1 billion toward energy efficient projects. The goal for each institution is different because it is based on the endowment of each institution. The university benefits because it provides us detailed performance tracking of each sustainable project. The Green Revolving Investment Tracking System (GRITS) provides us with very valuable detailed information such as: total project cost; payback; ROI; and annual and lifetime savings of energy being saved. The GRITS system was designed to help institutions either create or better manage a Green Revolving Fund for their institutions. You can find out more about this program at Greenbillion.org.


2. Your original sustainability commitment was to spend $400,000 within five years, and the university has already increased that commitment. How were you able to increase your spending on sustainable programs?

It's been through a combination of things. First, we started out with a goal to build a green revolving fund. As with so many businesses, our finance department didn't have a spare $400k sitting around to give us so we started making the most of the GRITS system. I would identify projects that could be funded through our operational budget and had very fast payback periods. We input all project data on the GRITS system and we were able to clearly show payback using measurement and verification. We then take the amount of money saved from the project annually and move it from the energy budget into a green revolving fund. Once we were able to clearly show results, we then started submitting requests for some larger capital projects that would reduce energy consumption.


3. What are some of the projects that La Verne has completed as part of its sustainability program?

So far we have completed 24 energy-saving initiatives. Fifteen of them have been focused on saving electricity. Initially, we went very aggressive on converting exterior lighting fixtures to LED. All parking lots at the University of La Verne use LED lighting and nearly all of our exterior building lights and pedestrian walkway lights have been converted to LED also. The next step we took to save energy was one of the large capital projects. We selected three of our larger buildings and had an energy audit performed of those buildings. We then selected a contractor to perform retro-commissioning of those buildings.


4. The university started converting turf into sustainable areas, surely a nod to water conservation in drought-stricken California. Is reducing water use your top priority at La Verne, and what other measures do you have planned to meet that goal?

Water conservation is most definitely a very high priority for us. In addition to all the turf removal projects, we have also replaced faucets in all restrooms on campus. The faucets only use 1/2-gallons of water per minute, but they also only run for about 20 seconds at a time. That way the faucet doesn't keep running while someone is rubbing the soap on their hands. We also installed these faucets in the residence halls as well as low-flow shower heads. We are still in the process of changing out some of our toilets to water efficient models.


5. What kinds of energy/cost savings has the university realized from the sustainability commitment?

In 2015, we amount of money saved on energy was over $68,000.

6. What kinds of lessons as a manager have you learned from the sustainability experience?

I would say the two major things I have learned from the sustainability experience have been: There is a real need for this, but not everyone agrees. I originally took it for granted that all facility managers agreed with that position, but I attended a one-week program at the University of Vermont in 2014. There were attendees from all over the country. I recall meeting a professor from the southeastern part of the country who said that the facility manager at his institution didn't believe in sustainability and would not commit any effort or funding toward sustainable initiatives. I was really shocked by that. It is imperative that you be able to provide accurate measurement and verification. When you ask for $68,000 to be transferred into a green revolving account, you need to be prepared to show the finance guys concrete data to prove the savings really existed.

7. What are the next steps in the sustainability equation for La Verne?

Our next steps will be focusing on having more buildings retro-commissioned. Those are typically quite costly so we will have to keep selecting a few buildings at a time.

For archived podcasts, click here.

Find more on this topic:
Sustainability, green, universities
posted: 11/7/2016