Smart Grid's Influences Range From Solar Panels To the Internet of Things
First of a three-part article on how smart grid technology has dramatically changed how FMs use and analyze energy.
OTHER PARTS OF THIS ARTICLE
Pt. 1: This Page
Pt. 2:
Energy Innovation Driven By Buildings Industry
Pt. 3:
Beyond Smart Grid: New Terminology, Focus on Interoperability and Data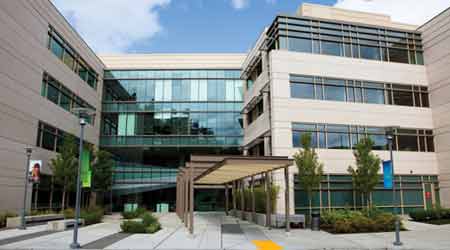 Microsoft
Buzzwords appear out of nowhere, capture everyone's attention, and then fade away. These words, or phrases, often get our attention because they bring huge problems, or opportunities, into focus. The term "smart grid" was an eye-opener at the time the Eastern Seaboard went dark on Aug. 14, 2003. It took only eight seconds for power to fail, costing consumers millions of dollars in business disruption, etc. Who knew the electric system, that heartbeat of our economy and lifestyle, was antiquated and dumb?

The Department of Energy describes smart grid as "an automated, widely distributed energy delivery network characterized by a two-way flow of electricity and information, capable of monitoring and responding to changes in everything from power plants to customer preferences to individual appliances."

Today, the term "smart grid" itself has largely fallen from the headlines. But the forces that drove smart grid developments are still alive and well. The story of the smart grid is much more than an account of changes in the utility business. The real action is with the transformation of buildings on the customer (demand) side of electric meters. Today, progressive facility managers are using technology to drive cost savings and energy optimization and making their buildings coveted places to work, shop, and live.

Work done to address the smart grid has been central to the last decade's most significant building technology developments: from the Internet of Things, to Web services and building automation, to big data energy analytics.

Transforming the electrical system
Smart grid was part of a larger effort to transform the electrical system. After the 2003 blackout, DOE formed the GridWise Architecture Council. DOE's initial goal was to add smart utility technology to insulate customers from outages. The goal was to add intelligence, including sensors to monitor an outage and control to take action to re-circuit power so the whole grid would not fail due to one local outage. That's what happened in 2003: Since there was no monitoring of the grid for outages, the system had a cascading failure.

But beyond the idea of adding what amounts to a feedback loop to improve grid reliability, DOE had a second goal for the smart grid: improving efficiency and changing the electricity business model to unlock benefits for buildings. Utility technology was lacking because of the basic grid design: Power went one way and money the other, when customers paid their bills. The reality was that two-way (energy and information) transactions were needed. Two-way transactions would create a new energy marketplace and save money on customer bills.

While DOE's goals drove work on the smart grid, they are only part of the story. smart grid has been at the confluence of a wide range of developments. There are smart meters, a key smart grid technology but also a key to big data applications. At the same time, building automation systems have become increasingly powerful, user-friendly, and open. A new generation of IoT devices and software platforms is beginning to take advantage of the enormous amount of data buildings can generate. Sustainable design practices have improved the energy efficiency of both new construction and existing buildings. Meanwhile, rooftop solar cost has dropped 80 percent, and the electric power industry has felt the impact of concerns about climate change.

This confluence of factors disrupted the electricity business to facility managers' benefit. Utilities, although slow to embrace change, are providing financial benefits like rebates, and are adapting to integrate more distributed energy resources (DER). Some notable examples include the New York REV ("Reforming the Energy Vision") strategy, California's DER integration, and Hawaii's efforts to deal with rapid growth in solar power.

How did smart grid have an impact on such a wide range of developments? Because DOE and National Institute of Standards and Technology (NIST) efforts targeted integrating smart technology to improve business process. For example, work at NIST focused on identifying standards to deploy for interoperability between energy users and electric utilities. These standards have created interoperability for many systems, enabling BAS to receive signals from utilities for demand response events. Actually, Al Gore called smart grid the "Electronet," highlighting its goal to enable the networking of energy systems. Beyond networking, the emphasis became system interoperability across the grid, which drove the need for standards.
Smart grid efforts concerned communication and interoperability (data exchange) between systems, as much as electricity. It was a complex task because the information and systems technology was developed by different companies at different times. So getting these systems to connect (network) and interact effectively has been difficult. Standards are required for data exchange in systems. Interoperability may mean exchanging information (data), a critical function for analytics or continuous commissioning. It may also mean both sharing data and executing action strategies like demand response.
Continue Reading:

Utilities

Smart Grid's Influences Range From Solar Panels To the Internet of Things

Energy Innovation Driven By Buildings Industry

Beyond Smart Grid: New Terminology, Focus on Interoperability and Data
---
---
---
Related Topics:
Comments