Natural Gas Transition Saves Vanderbilt Millions on Maintenance
Part 2 of a 3-part article on Vanderbilt University's energy efficiency HVAC project
OTHER PARTS OF THIS ARTICLE
Pt. 1:
Cleaner Energy Sources Benefit Bottom Line at Vanderbilt University
Pt. 2: This Page
Pt. 3:
New HVAC System Changes Priorities for Vanderbilt Maintenance Department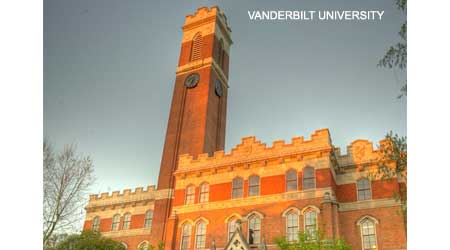 The financial benefits of Vanderbilt's decision to replace its aging boilers and move away from coal produced some surprising numbers when Lampley learned of the potential savings opportunities.
An engineering firm helping with planning the project estimated the new plant could save the university $11 million in maintenance costs over a five-year period.
"A lot of the maintenance savings had to do with the aging coal plant," Lampley says. "Coal is very maintenance-intensive. You have all your coal-handling equipment, and it was delivered by truck here, but it was dumped and then conveyed to storage and then the boilers."
"The bag house was very labor-intensive and maintenance-intensive. You had to go in and exchange bags, and when you had a bag blow out, you had to go in and vacuum the bag house out, replace the bags, and then get rid of all the ash."
Technicians spent a significant amount of time during their shifts cleaning the plant.
"For every six trucks of coal we had coming, we had one bag of ash hauled away, and one truck would stop and pick up ash on the way out," Lampley says. "The coal and ash are both very corrosive to metal, especially when they get wet, so we had a lot of issues just keeping those systems up and running. That's where the major maintenance came from.
"You don't think about that you have to haul the coal around and handle it, and you've got feeders and stoker boilers that you fed the coal into, and they had to be maintained and greased every four hours. When you have gas, you just turn on the valve. You have an automated valve, and the gas comes out. From a maintenance standpoint, it's a lot better."
Despite the challenges involved with handling the coal and ash, the university remained unsure if converting would lower energy costs. But the engineering firm estimated changing to natural gas could result in savings of $3.3 million yearly.
"That was a huge, 'Oh, my gosh,' for us," Lampley says of the savings estimate. "Everybody assumed that not only would it cost us the cost of the project, but it would also cost more burning natural gas over coal.
"We still have one boiler that's not operational that we're working on, and we still don't have a great feel for the savings, but we know we're saving money. It also doesn't hurt that gas prices are at an all-time low. That ($3.3 million estimate) was made two years ago, based on the gas price at that time, so we're doing better than that."
Continue Reading:

Boilers

Cleaner Energy Sources Benefit Bottom Line at Vanderbilt University

Natural Gas Transition Saves Vanderbilt Millions on Maintenance

New HVAC System Changes Priorities for Vanderbilt Maintenance Department
---
---
---
Related Topics:
Comments