How To Develop a DIY Energy Information Systems
The University of Central Florida is one organization that successfully developed its own EIS. Here's its success story.
OTHER PARTS OF THIS ARTICLE
Pt. 1:
How Energy Information Systems Bring Energy Savings
Pt. 2:
Energy Information Systems Provide Data Deep Dive
Pt. 3:
Energy Information Systems: Identify KPIs, Prioritize Actions
Pt. 4: This Page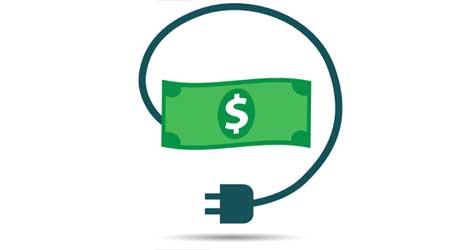 Some organizations have developed their own EIS software, with varying degrees of success.
The University of Central Florida (UCF) developed its own open EIS more than a dozen years ago. The goal was to create a low-cost, full-featured alternative to commercial EIS. In mid-November 2016, UCF issued its first release of a newly redesigned EIS that allows more building information for advanced analytics. Monthly data are displayed by year and summaries show change in energy use compared to the same month last year, the past 12 months, and last year. In the open EIS, charts are interactive and can show specific values, hide series, change date ranges, etc.
The open EIS has been deployed across the university's 153 buildings, 501 meters, and 45 projects, and it has helped cut the school's energy use intensity 42 percent, from 268 k/Btu/sf in 2006 to 150 k/Btu/sf in 2017. UCF estimates it has saved $31 million since the school's implementation of a climate action plan in 2007.
But not all homegrown EIS turn out as expected. Audin says one university in upstate New York spent $100,000 developing its own EIS, which has not performed as the university expected. "For about $10,000, they could have bought a much better EIS," notes Audin.
Expertise in software is needed, of course. But of more importance is the software developer's background in energy. If the software does not understand rates and tariffs, as well as the individual components involved in utility pricing, the reporting results may be misleading. For instance, one utility may mix supply and delivery charges as a line item, while another utility may list them separately.
Rita Tatum, a contributing editor for Building Operating Management, has more than 30 years of experience covering facility design and technology.
Email comments to edward.sullivan@tradepress.com.
Continue Reading:

Energy Information Systems

How Energy Information Systems Bring Energy Savings

Energy Information Systems Provide Data Deep Dive

Energy Information Systems: Identify KPIs, Prioritize Actions

How To Develop a DIY Energy Information Systems
---
---
---
Related Topics:
Comments