You Might Like
On FacilitiesNet
Energy Efficiency Leads to Enhanced K-12 Learning Environment
Westerville City School District rethinks and upgrades facilities to help students and save energy
OTHER PARTS OF THIS ARTICLE
Pt. 1:
School District Upgrades Focus on Energy Savings
Pt. 2: This Page
Pt. 3:
Eye on Energy: Routine Maintenance Can Improve Efficiency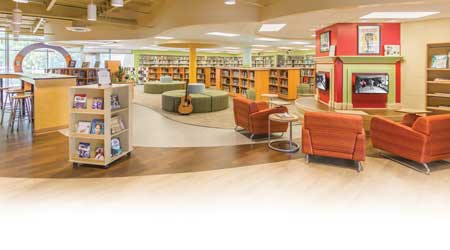 Energy efficiency might have been a starting point for the Westerville City School District's facility upgrades, but managers also realized that modernization and design had a large and direct impact on creating healthy and effective learning environments. Lerose points to two district facilities — the Early Learning Center and the Academic Enrichment Center — as examples of the beneficial impact of facilities.
The Early Learning Center is a preschool program for special needs students.
"During the conceptual design phase, we studied the early learning influences of these early learners prior to starting their public education journey," he says. "We looked at educational influences such as Sesame Street and Mister Roger's Neighborhood, studying set designs and the use of color and textures."
The results of the resulting upgrades came quickly.
"On opening day, we watched as the early learners approached the entrance, most of them holding on to their guardians," he says. "But once they entered and saw the playfulness of the lobby with the mini village and spiral slide, they would immediately let go and start to play."
The Academic Enrichment Center targets high school students who had left school before receiving a diploma. The goal of the center — which had been located in modular trailers — is to attract the students back to obtain their diploma by letting them work at their own pace.
"We relocated the program to a building formerly used as administrative offices," he says. "At the start of the design, we studied the settings where high school students liked to go with their mobile devices. Our journey led us to coffee houses — Starbucks and Panera Bread. We studied the architecture and the environment of these spaces as we designed the Academic Enrichment Center."
Continue Reading:

Institutional Facilities Project

School District Upgrades Focus on Energy Savings

Energy Efficiency Leads to Enhanced K-12 Learning Environment

Eye on Energy: Routine Maintenance Can Improve Efficiency
---
---
---
Related Topics:
Comments