Energy Consumption In Tenant Space Offers Potential For Big Savings
OTHER PARTS OF THIS ARTICLE
Pt. 1: This Page
Pt. 2:
Empire State Building Tenant Li & Fung USA Shows How Cooperation Can Save Energy
Pt. 3:
Energy Efficiency In Tenant Spaces Should Be Focus At Lease, Expansion And Renewal Stages
Pt. 4:
Demand For Energy Efficiency In Buildings Brings New Resources For Tenants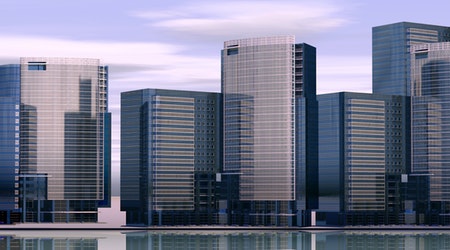 By working together to enhance energy performance, tenants and building owners have the potential to capture big financial and market advantages, regardless of a building's age, style, or location. In commercial office buildings, energy consumption in tenant spaces adds up to more than half of the building's total energy use. It amounts to billions of dollars of potential energy cost savings each year.
Energy efficiency in tenant spaces is a win-win for tenants and building owners. Tenants, who pay for the upfront costs and who are billed for actual metered energy use, get to pocket the resulting savings over the course of their leases. Owners improve the overall energy performance and Energy Star rating of the building, making brokers and prospective tenants aware of the value of leasing space in a building that prioritizes superior energy performance.
"Making Brandywine's 34.6-million-square-foot portfolio more energy efficient is one of the most effective ways for us to save our tenants real money while reducing consumption and overall pollution," says George Johnstone, senior vice president of operations for Brandywine Realty Trust.
The Natural Resources Defense Council's (NRDC) Center for Market Innovation (CMI) is actively engaging with tenants to stimulate demand for superior building energy performance in this previously unaddressed space. The High Performance Tenant Demonstration Project works to facilitate the energy optimization process with commercial office tenants, in an integrated effort with property owners to optimize energy performance in leased space.
The energy optimization process addresses building energy efficiency roadblocks by providing three things: data showing the payback of energy investments, project execution expertise, and first cost funding analysis.
Supported by grants from Goldman Sachs and The Rockefeller Foundation, the tenant projects include leading international companies located in the Empire State Building (consumer goods company Li & Fung USA and beauty manufacturer Coty), Bloomberg LP's Park Avenue offices, and Reed Smith's Philadelphia law offices at Three Logan Square. Introduced in 2011, the project is midway through the three-year timeline, with an expanding portfolio that currently affects more than 1.2 million square feet directly.
The energy optimization process can enable stakeholders to identify energy savings opportunities through two main components: tenant engagement and quantification.
Engaging tenant management and decision makers, as well as the building owner engineering and operations teams, allows for early information exchange, enabling stakeholders to set energy savings goals and financial parameters together from the start. The energy quantification report, or "value analysis," is delivered in line with the design schedule and includes energy modeling, incremental costing, and financial analysis. "The CMI process helped us audit our efforts and find new opportunities to meet financial and environmental goals," says Curtis Ravenel, global head, sustainability initiatives, Bloomberg LP.
LEASE-CYCLE ENERGY OPTIMIZATION

1. PRE-LEASE
2. DESIGN AND CONSTRUCTION
3. POST-OCCUPANCY

TENANT:

Select an office space in a high performance building

BUILDING OWNER:

Develop an energy performance marketing/fact sheet
Include energy aligned clause and energy criteria in the lease

TENANT:

Put together project team
Define energy goals and energy performance measures (EPM)
Model projected energy use
Review costs and incentives
Perform value analysis
Review EPM budget and make decisions
Build out space

BUILDING OWNER:

Provide energy design contact to review design criteria and facilitate energy optimization
Pre-build a high performance office space
Provide access to an energy model

TENANT:

Measurement and verification/operations/maintenance
Communicate results

BUILDING OWNER:

Sub-meter tenant spaces
Provide an energy management dashboard
Host tenant energy best practice workshops
Schedule an annual energy meeting with each tenant
Continue Reading:

Energy Efficiency: High-Performance Tenant Spaces

Energy Consumption In Tenant Space Offers Potential For Big Savings

Empire State Building Tenant Li & Fung USA Shows How Cooperation Can Save Energy

Energy Efficiency In Tenant Spaces Should Be Focus At Lease, Expansion And Renewal Stages

Demand For Energy Efficiency In Buildings Brings New Resources For Tenants
---
---
---
Related Topics:
Comments