You Might Like
On FacilitiesNet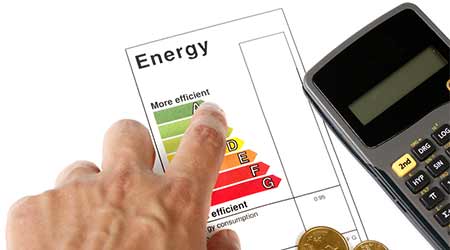 Advances In Getting Funding For Energy Efficiency Projects
Part 1 of a 3-part article on Environmental Defense Fund's Investor Confidence Project to standardize the process of performing energy efficiency upgrades.
Talk to facility managers and you'll often hear about the difficulty of getting funding for new energy efficiency projects. Talk to experts in building energy efficiency, on the other hand, and you may hear that there is plenty of capital looking for projects to invest in. "We're not lacking capital for energy efficiency; we're just not connecting the dots," says Matt Golden, of the Environmental Defense Fund (EDF).

Golden manages an EDF program intended to make it easier to get funding for energy efficiency projects. The Investor Confidence Project (ICP) seeks to standardize the process of performing building energy efficiency upgrades to make funding easier to obtain. The idea is to give investors more confidence in what results projects will achieve and when.

Golden defines "investor" as anyone who takes a financial risk on the project. "Our biggest investor is the building owner, usually," he says, or the local utility or energy service company.

The way EDF wants to give investors more confidence in energy upgrades is through a new label called Investor Ready Energy Efficiency, which Matt Golden, ICP project director, compares to the LEED designation — it tells observers that certain standards have been met. The Investor Ready Energy Efficiency certification is based on industry best practices throughout the retrofit process, from project inception all the way to measurement and verification.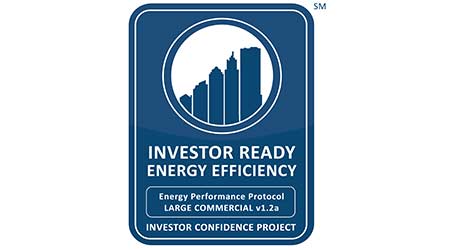 Those best practices form the foundation of protocols for energy retrofits. ICP offers three sets of protocols for commercial buildings. The "standard" and "large" protocols cover whole building upgrades. The dividing line is whether overall project costs are higher or lower than $1 million. The "targeted" protocol covers projects that address only one or a few systems, at a cost of less than $500,000.

The protocols set the rules for establishing detailed baseline data for energy use, estimating costs and energy savings, and developing plans for commissioning, operations, and measurement and verification.

New Ecosystem for Upgrades
The protocols are one element of the ICP credentialing program that leads to the Investor Ready Energy Efficiency label. ICP has credentialed project developers, software providers, and quality-assurance providers. The project developers calculate energy baselines, estimate savings, and prepare plans for construction verification, operations and maintenance, and measurement and verification that are based on the protocols. The software providers offer tools that are available as an option to streamline the process. And the quality assurance providers review the project to ensure that it conforms with the protocols — the last step in the process of earning Investor Ready Energy Efficiency certification.

EDF currently has credentialed a network of about 80 contracting firms and 15 third-party quality assessors.

Developing the ICP program "was like herding cats," Golden says. "We started with a blank piece of paper and a roomful of engineers four years ago." Now all parts are in place, pilot projects have finished, and data will begin to pile up. "The reward comes as critical mass emerges, and I think it's emerging now," Golden says.

"It should make a facility manager's life easier," Golden says. "It creates the ecosystem of investors and partners that they need to work with."
EDF does not charge for either the Investor Ready Energy Efficiency certification or the provider credentials. "None of this is profit-making," Golden says.

The program emphasizes maintenance and monitoring, because any building, no matter how efficient it is when new equipment is installed, tends to drift away from optimum settings. "There's as much risk in year 10 as in year one," Golden says.

"The real focus needs to be on how to connect the operations team with what you're doing," says Steve Gossett, CEO of SCIenergy, an energy management company that belongs to the ICP ally network. "If you can do that, you can go well beyond the expectations of the project." But the flip side of the coin is also true: "Nothing will matter if the guy running the building doesn't believe in what you're doing," Gossett says.
Continue Reading:

Energy Efficiency Upgrades

Advances In Getting Funding For Energy Efficiency Projects

Real Impact of New Energy Efficiency Funding Protocol Is Financial

SIDEBAR: Energy Efficiency Upgrades: Step By Step
---
---
---
Related Topics: