Facility Manager Cost Saving/Best Practice Quick Reads RSS Feed
Understanding Risks Is First Step In Emergency Preparedness
April 4, 2017 - Contact FacilitiesNet Editorial Staff »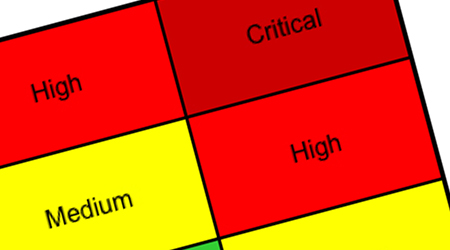 When a facility manager begins work on an emergency plan, the first step is listing potential emergencies and ranking them in regards to importance and likelihood is essential to knowing what to do and what resources to invest. Many facility or security managers will embark on the risk assessment using methods gleaned from others in a region or local area. There is no need to invest dollars in hurricane planning if your facility is not near a coastal area, nor should you spend a lot of time for earthquake planning if your facility is not near any area normally susceptible to earthquakes or with a history of seismic activity. That doesn't mean that you totally ignore these risks, just that you don't dwell on detailed response tasks.

The risk assessment should be based on an all-hazards approach for those hazards affecting the facility. A risk matrix, as shown above, can help identify the areas where an investment is most needed.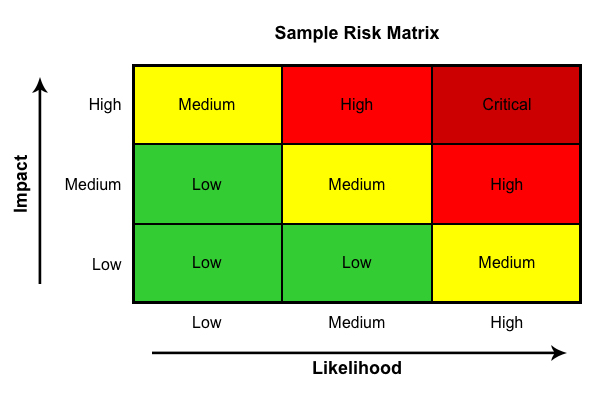 Using this type of matrix, the facility or security manager can categorize each risk or emergency based on the impact it would have if it occurred and on the likelihood of the event happening in your area. As an example, a critical emergency may be an earthquake in San Francisco, which would have a high impact on the area and a high likelihood of occurring. On the other end of the spectrum, the risk of the traffic light at the entrance of your facility malfunctioning and causing a traffic backup would have a low likelihood of occurring. Although the latter event does require the use of manpower and other resources, planning to resolve the situation is simple.

Using a risk matrix to evaluate all the potential emergencies your facility may face will give you a head start on many things, including being prepared to meet with management in support of any funding requests for emergency preparedness.

This quick read is from Robert Lang, CPP, who works for Delta Air Lines in support of its active shooter initiative, a position he took after retiring from Kennesaw State University as the chief security officer. Read more from him about emergency preparedness.
---
Comments