Facility Manager Cost Saving/Best Practice Quick Reads RSS Feed
D.C.'s Frontline Workers Also Hit by COVID-19
October 12, 2020 - Contact FacilitiesNet Editorial Staff »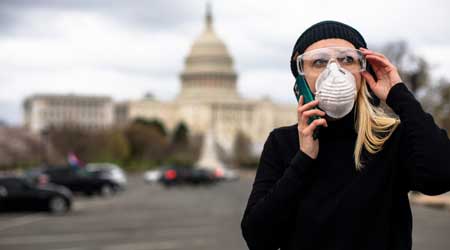 As facility managers in institutional and commercial buildings nationwide implement a range of measures to protect building occupants from the coronavirus, President Trump's COVID-19 diagnosis offers a reminder that the illness strikes regardless of status or location. But what has gone largely overlooked amid the COVID-19 crisis that has engulfed Washington, D.C., is that the problems do not stop with the president and his close advisors.
As cases spread through the White House, cases among frontline workers on Capitol Hill continue to rise in the center of American government, which to this day lacks a comprehensive testing regimen for all workers, according to Roll Call.
There are now 123 legislative branch employees or contractors who have tested positive — or are presumed positive — for COVID-19, according to Ashley Phelps, a Republican spokeswoman for the House Administration Committee. This total increased by 20 cases from Aug. 28 to Oct. 6.
The count includes 46 Capitol Police employees, 42 Architect of the Capitol employees and 35 contractors working on the Cannon Building renovation project. These numbers reflect total cases since the start of the coronavirus pandemic.
A Democratic staffer in the House also said there should be more testing on the campus.
"It's difficult for frontline workers to stay healthy when they have to go into offices and move all over the Capitol complex to do their jobs," one staffer said in a text. "They can't do their jobs remotely. I'd argue they're the hardest working people on the Hill. Capitol has to keep them safe and enforce public health directives, give access to testing, etc."
Dan Hounsell is editor of Facility Maintenance Decisions.
---
Comments