You Might Like
On FacilitiesNet
Hurricane Irma: More Stringent Building Codes Paying Off
After the devastating Hurricane Andrew in 1992, constant code changes have made buildings more resilient and better able to withstand hurricanes. But there's still work to be done.
OTHER PARTS OF THIS ARTICLE
Pt. 1:
Hurricane Harvey: FM's Quick Thinking Saves Houston Hospital From Evacuation
Pt. 2:
Hurricane Harvey: Cancer Center's Emergency Preparedness Pays Dividends
Pt. 3:
Hurricane Maria: Facility Managers Plan Disaster Recovery Amidst Total System Collapse
Pt. 4:
Hurricane Maria: Shortage of Supplies Complicated Recovery
Pt. 5:
Hurricane Irma: Buildings Show Resilience Gains
Pt. 6: This Page
Pt. 7:
Hurricane Irma: Disaster Recovery and Response Lessons Learned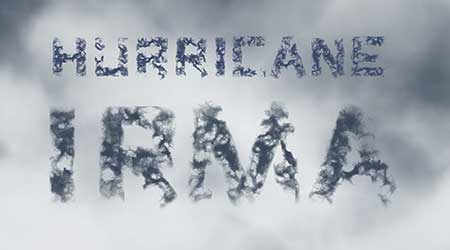 Hurricane Andrew in 1992 was an early catalyst for changes to the building code, says Allen Douglas, executive director with Florida Engineering Society. Andrew resulted in about 65 deaths in the United States, and $25 billion in damage, according to the National Hurricane Centers. At least some damage resulted from lax enforcement and builders not building to code, Douglas adds.
The Florida Building Code, established in 2002, forms the basis for today's code, Miccolis says. While the code was in effect when Hurricane Charley hit in 2004, as well as Hurricanes Rita and Wilma in 2005, few new buildings had been constructed according to it. All three hurricanes caused multiple fatalities and billions in damage.
By 2017, however, more commercial and institutional buildings had been built according to the newer standards. "Commercial and residential buildings built under the Florida Building Code fared very well," despite Irma's power, Douglas says.
The current code requires "all newly constructed buildings be built to perform under the extreme high-pressure conditions that occur during hurricanes, from the window systems or units to the rooftop equipment," says Tim Rivers, senior managing director and leader of the Florida asset services team with Cushman Wakefield.
When hurricane winds hit a structure, the pressure disperses vertically, Douglas says. "It can blow out windows and take off the roof." Yet it's critical that the building envelope remain solid. "Protect the outside, and then the inside is okay," he adds.
Impact-resistant glass helps by increasing the odds that the windows will remain intact, keeping the wind outside the building. A strong connection between the building and its roofing systems makes it less likely that any pressure that gets inside the building will cause the roof to pop off, potentially becoming a projectile.
It appears that updated code worked as intended. While some buildings suffered minor leaks, Nooney says she couldn't identify any commercial buildings that had their roofs ripped off because of the wind.
'Fragile infrastructure'
That's not to suggest that no further improvements are needed. "The real lesson we learned is that we still have very fragile infrastructure around buildings," says Jean-Pierre Bardet, Ph.D., dean and professor with the College of Engineering at the University of Miami. While facilities designed and built to code fared well during Irma, "the lifelines that support buildings weren't as strong," he says. Many lost power and the ability to communicate, delaying their return to operations.
Because buildings are big consumers of energy, they need to be better integrated to the power infrastructure, Bardet says. Achieving this may require building owners and government agencies at all levels to join forces to build a more resilient infrastructure, he adds.
Burying power lines is one option. To be sure, this costs more than keeping the lines above ground, Bardet notes. However, in areas prone to catastrophic storms, burying the lines should reduce the numbers of homes and businesses that lose power.
Miccolis says he'd like to see tighter requirements for back-up power for critical utilities. That would increase their ability to continue functioning, even during extreme weather.
Flooding is another area of concern. A few areas experienced significant water damage from rising bodies of water, including Biscayne Bay and the St. John's River, Romero says. For instance, the parking garage of the Wells Fargo tower in Jacksonville flooded. This impacted the building's electrical systems, and according to reports, forced tenants to work elsewhere for several weeks.
A coordinated, systemic approach to flood mitigation, likely through systems of levees and pumps that move water away from buildings, may be a necessary step, Bardet says.
Continue Reading:

COVER STORY: Surviving the Storms

Hurricane Harvey: FM's Quick Thinking Saves Houston Hospital From Evacuation

Hurricane Harvey: Cancer Center's Emergency Preparedness Pays Dividends

Hurricane Maria: Facility Managers Plan Disaster Recovery Amidst Total System Collapse

Hurricane Maria: Shortage of Supplies Complicated Recovery

Hurricane Irma: Buildings Show Resilience Gains

Hurricane Irma: More Stringent Building Codes Paying Off

Hurricane Irma: Disaster Recovery and Response Lessons Learned
---
---
---
Related Topics:
Comments