4 Coronavirus Strategies Facilities Managers Should Be Doing Now
The global coronavirus pandemic is going from bad to worse. Are you prepared? Here are some steps all facilities managers should consider.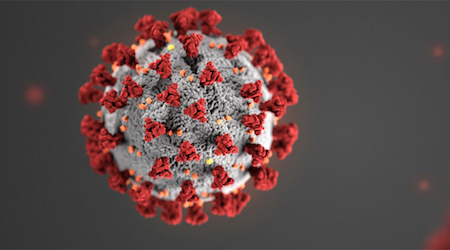 (Click here for all of FacilitiesNet's coverage of the coronavirus pandemic.)
The global coronavirus pandemic has already dramatically disrupted global businesses. Oil prices have fallen, the stock market has tumbled and brands that rely on Chinese manufacturing for their products foresee delays or other disruptions in the coming months if factories remain offline. If your organization is like most, you've discussed the escalating coronavirus outbreak and what it means for your business.
There will be changes in customer and third-party behavior, as well as changes in demand for products and services – just ask Apple, whose iPhone sales in China dropped 60% last month compared to the previous year.
You also must account for workforce unavailability due to sickness and changes in productivity due to increasing numbers of remote workers.
Ask yourself: Is your organization prepared for these situations? To be sure, here are some important guidelines for pandemic response management.
1. Determine who leads your pandemic response
Someone needs to take charge of your pandemic response plan and become the designated source for information.
Anything involving your employees and workplace is best handled by your head of human resources. Your COO should oversee all other preparedness and response tactics. It's critical that all parties understand their roles and responsibilities.
2. Set communications protocols
How will your company share news with both employees and customers?
Make sure you set communications protocols. Let your employees know how and when you plan to update them on any changes that arise, such as facility closings.
Be straightforward and direct. Whether this information comes by way of a website, text message or hotline number, let your employees and potential visitors know when and how they can learn of updates. Also, be sure to establish how you're going to relay urgent messages.
3. Ensure a safe work environment
The safety of your employees, on-site contractors, and visitors is your responsibility. In fact, it should be your first priority.
If your employees can work from home, they should be mandated to do so. Deactivating building passes or security keys is one way to enforce this.
For employees who can't work remotely, facility managers should create workplace policies that limit the spread of infectious disease and protect both staff and any visitors. For example, can you create a separate entrance for employees or restrict visitor access to certain parts of the facility?
Consider splitting employees into multiple teams that each work different shifts or sets of days to create separation between teams and limit the spread of infection if an employee were to get sick. Also make sure that employees frequently wash their hands and routinely disinfect their work area.
Your sick leave policy needs to be consistent with public health messages – urge people to stay home if they're sick. That said, understand the impact of having an increased number of remote workers and a high percentage of absenteeism may have on your business and plan accordingly.
Will you still be able to meet customer demand? How will you respond to surges in IT help desk call-ins from remote workers? Are your employees trained in policies for remote working? It's your job to properly prepare your staff.
4. Be ready for the business impact
Prepare for changes in demand for your products and services, as well as changes in customer behavior.
For instance, pharmaceutical companies or manufacturers of cleaning and sanitizing products may accelerate production to ensure they can meet demand, even if one of their plants has to shut down.
Overcommunicate with your customers about any facility closings or product shortages or changes in means of doing business. Let them know how you've adapted to continue to meet their needs.
There's no time to wait. The coronavirus evolved from an epidemic to a pandemic. And if it hasn't already impacted your business and facilities, it's likely going to. By following these guidelines, you can increase your organization's resilience in the face of this global emergency.
John Beattie is principal for Sungard Availability Service.
---
---
---
Related Topics:
Comments