Facility Manager Cost Saving/Best Practice Quick Reads RSS Feed
Elevator Inspections Challenge University
December 14, 2018 - Contact FacilitiesNet Editorial Staff »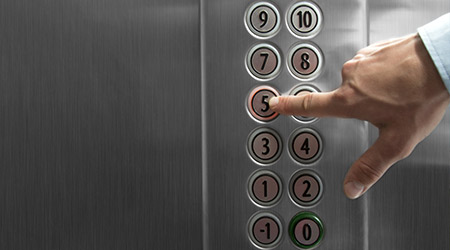 The growing demand for convenience and access has raised the bar for the reliability of elevators in institutional and commercial facilities. Today, building occupants and visitors alike expect 100 percent reliability.

Unfortunately, elevators tend to be overlooked until something goes wrong. Beyond that, as the sophistication of elevators has increased, so has the need for maintenance. The components might be more reliable, but the sheer number of them demand a higher level of maintenance than did previous generations of elevators. They also require regular inspections to ensure safe and reliable operation, which in itself can be challenging.

Consider that case of UCLA, where a majority of posted elevator permit are expired, according to the Daily Bruin. Of 112 elevator permits recorded by Daily Bruin staffers, 76 – roughly two-thirds of all elevators examined – had expired permits.

Out of 531 elevators on campus, about 61 percent do not have up-to-date permits posted, according to data from UCLA Facilities Management. But the data might not be entirely up to date, says Erik Ulstrup, senior superintendent of electrical systems.

Expired permits still can be valid until the state returns to inspect the elevator, as long as another inspection has been requested, Ulstrup says, adding that he already has communicated the school's needs to the state. Elevators with expired permits remain safe because elevators are regularly inspected by 12 state-certified elevator mechanics on staff, he says.
Dan Hounsell is editor-in-chief of Facility Maintenance Decisions, and Facilitiesnet.com.
---
Comments