Kids Back In Schools While COVID Battle Continues
The last 18 months have been a struggle for many FMs, but there are still many stories of inspiration and perseverance to get kids back to school safely this fall.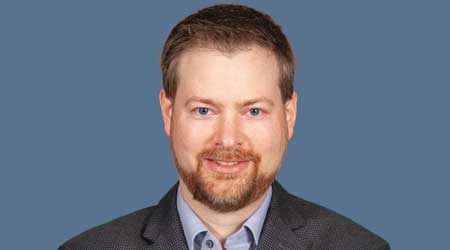 School is once again in session for students all across the U.S., including for my two boys. After a year of mostly hybrid learning, my school district is welcoming all students back in person full time.
From the classroom to the cafeteria, schools should be safe, welcoming, and inspiring places that allow students to flourish. The enemy in this fight is COVID-19 and its now rapidly spreading Delta variant. Unfortunately, at many schools, facility managers are struggling to put in place the tools needed to protect students and staff.
For example, in my district, administrators put together a COVID-19 safety plan, but it was deemed too restrictive by the school board. Instead, the board decided to adopt protocols with fewer mandates and more recommendations. My district isn't alone. Every night, there seems to be a news story about parents raging against restrictive safety plans at school board meetings across the country.
No doubt these past 18 months have been a struggle for facility managers. But through it all, we've seen examples of perseverance and excellence — stories like this month's cover profile of Clarence Carson, chief facilities officer at Chicago Public Schools.
Since March 2020, Carson has been responding to the coronavirus crisis by increasing disinfecting, retrofitting buildings for social distancing, conducting indoor air quality assessments, and more. His hard work paid off by having the schools reopen in January and once again ready for five-day in-person learning for the 2021-2022 school year. Through it all, he has brought to his role "not just the subject matter expertise, but the perspective as a parent."
Carson was recruited into this industry by attending a PTA meeting as a concerned parent. Now, facility managers need to speak up at these same meetings about the best course of action to take in the fight against the pandemic. After all, you are the ones who know the buildings best and whether the HVAC, cleaning program, building layout, and more will be able to keep students safe. Educate the school board and community about your efforts and recommendations for action.
---
---
---
Related Topics:
Comments