Facility Design Strategies and Tactics for Improved Maintainability
Maintainability is inherent to building system design, and it ensures the ease, accuracy, safety and economy of maintenance tasks within that system
OTHER PARTS OF THIS ARTICLE
Pt. 1: This Page
Pt. 2:
Achieving Design for Maintainability Goals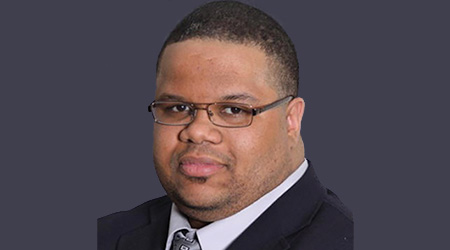 Acquiring, operating, maintaining, and disposing of an institutional or commercial facility or a facility system comes with costs. These facility-related costs usually fall into the following categories:

Initial costs, including purchase, acquisition, and construction; utility costs; operation, maintenance and repair; demolition and disposal; replacement and refurbishment; residual values, including resale or salvage values or disposal costs; finance charges; and environmental or remediation.

Of these costs, those for operation, maintenance, and repair are more than three times the cost of initial construction, and studies show these costs equate to 60-80 percent of a building's life-cycle costs.

The practice of design for maintainability can have a profound impact on an organization's financial outlay for facilities, so maintenance and engineering managers need to ensure the beginning of construction projects includes a discussion of operations and maintenance issues in order to optimize the building's life cycle. Managers also need to be sure the organization thoroughly explores the maintainability of a new facility, not only during construction and operations but during feasibility, planning, and design.

Maintainability is inherent to building system design, and it ensures the ease, accuracy, safety and economy of maintenance tasks within that system. The purpose of maintainability is to improve effectiveness and efficiency of maintenance.

One major result of maintainability is optimized building life-cycle costs. Design for maintainability is the first step of an effective maintenance program because it links the organization's goals to the design process.

Design for maintainability also emphasizes the importance of integrating design and construction knowledge with operations and maintenance experiences and then into project designs at an early stage. Implementing design for maintainability decreases the impact on equipment reliability and uptime, which can increase total life-cycle costs significantly.

Starting points

Two basic processes are available to implement design for maintainability — standalone and combined.

The standalone process focuses on achieving project maintainability goals, so the organization dedicates resources and procedures to implementing appropriate levels of maintainability on a project. The combined process pairs maintainability implementation with other project-improvement initiatives, such as reliability improvement, constructability, value engineering, and process-hazard analysis.

Both approaches to design for maintainability feature these elements:

Standard design practice. Planners can accomplish maintainability through designed-in features, such as equipment accessibility, standardization, modularization, and ease of maintenance.

Contract specifications. Effective specifications include maintainability objectives, thorough operation and maintenance documentation and training needs, and maintenance management system requirements.

Cross-functional involvement. Planners and designers can incorporate input from maintenance personnel into the maintainability of the project.

Pilot maintainability program. Managers can implement a small-scale program to identify benefits and costs of maintainability they can test with minimal risk.

Program integration. Managers can use this approach to identify maintainability best practices — such as reliability analysis and process-hazard analysis — that they can easily integrate into existing programs.

Formal maintainability program. The corporate level develops and supports the program and commits resources to it. This element identifies maintainability roles and duties, and a structured work process facilitates maintainability implementation.

Comprehensive tracking. Managers can use proven methods to capture, document, archive, and share lessons learned related to project maintainability.
Continue Reading:

Management Insight: Darrell Rounds

Facility Design Strategies and Tactics for Improved Maintainability

Achieving Design for Maintainability Goals
---
---
---
Related Topics:
Comments