Critical Facilities Summit 2019 Buyers Guide Q-Z
OTHER PARTS OF THIS ARTICLE
Pt. 1:
Critical Facilities Summit 2019 Buyers Guide A-H
Pt. 2:
Critical Facilities Summit 2019 Buyers Guide I-P
Pt. 3: This Page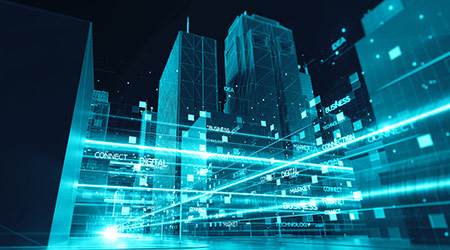 Riello UPS
Manufacturer of UPS and power quality solutions. Riello UPS' approach to market is solutions based – understand customer continuity goals and configure a solution to meet these goals. The solutions typically integrate UPS, Switchgear, Battery Systems, network interfaces, software and services.
---
STREAM Facilities Management Services
supporting critical environments and energy procurement leverage the combined skill sets and resources of Stream's technical real estate practice with fine-tuned operations and energy management expertise, to deliver an end-to-end solution for all mission-critical facilities management needs.
---
TileFlow
is a simulation software product based on CFD technology. TileFlow enables you to optimize the cooling performance of your Data Center, save energy, and reduce operating cost.
TileFlow can be used to identify the causes of cooling problems and rectify them, and to design cooling systems for new data centers.
---
Continue Reading:

Mission Critical Facilities

Critical Facilities Summit 2019 Buyers Guide A-H

Critical Facilities Summit 2019 Buyers Guide I-P

Critical Facilities Summit 2019 Buyers Guide Q-Z
---
---
---
Related Topics:
Comments