How Grounds Can Make a Welcoming First Impression
Children's Hospital of Philadelphia used stunning outdoor spaces to create a welcoming public face, as well as make the facility more resilient.
On a former industrial site along Philadelphia's Schuylkill River, a new research campus for the Children's Hospital of Philadelphia (CHOP) foregrounds an inviting and resilient public realm — while providing a flexible framework that allows for long-term development of up to 2 million square feet of clinical research uses. Planned and designed by Cooper Robertson, the 8.55-acre campus had to meet a number of important and overlapping goals: Create a welcoming public face for CHOP, buffer the scale of the new campus in relation to the rest of the community, and support the resiliency of the site and the neighborhood in the event of flooding. The solution was four distinct public open spaces totaling 4.55 acres: South Street Plaza, Schuylkill Avenue Green, a Promenade overlooking Schuylkill River, and Bainbridge Place.
Inviting Entrance: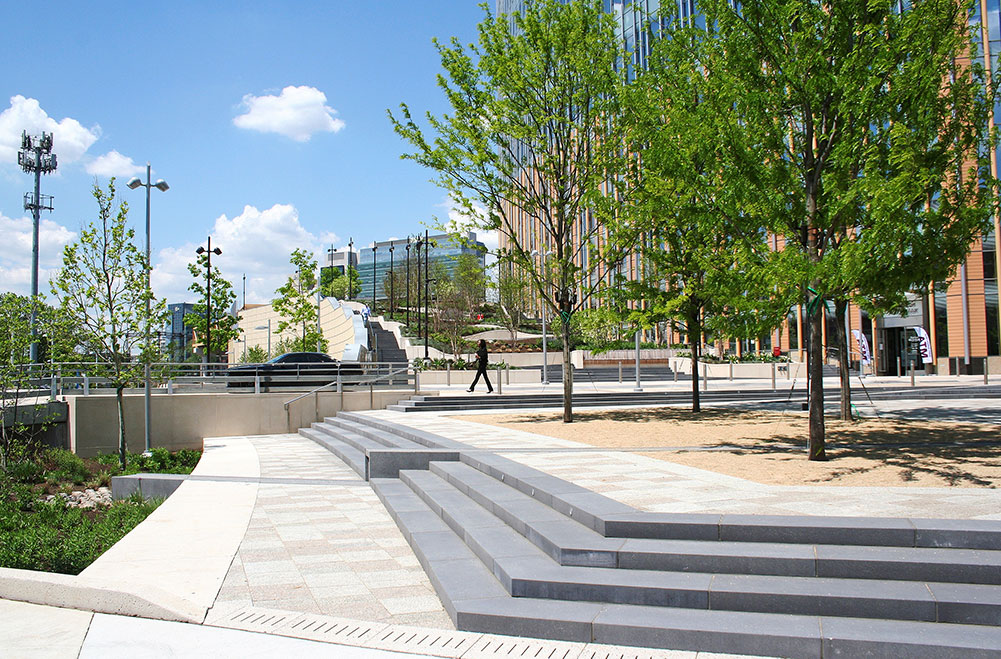 Frank Garnier, Ground Reconsidered
Pedestrian Paradise: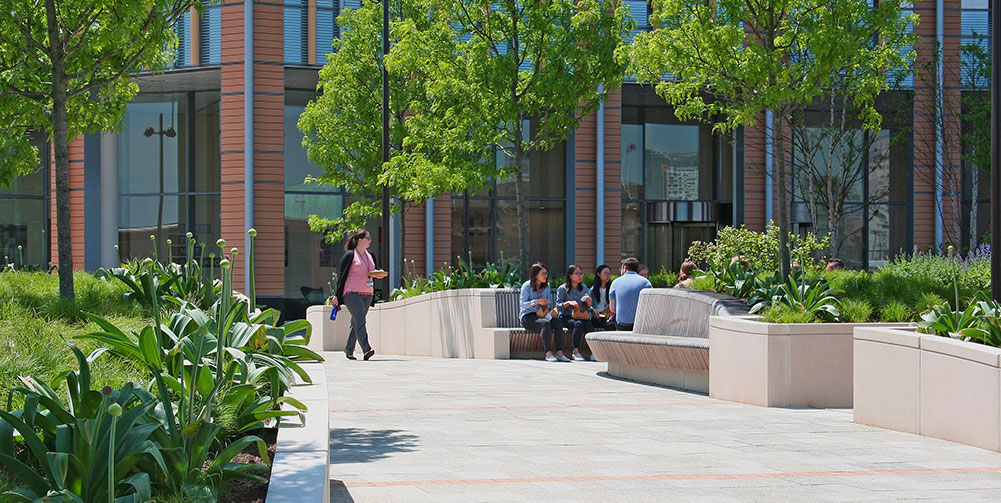 Shaded Seating: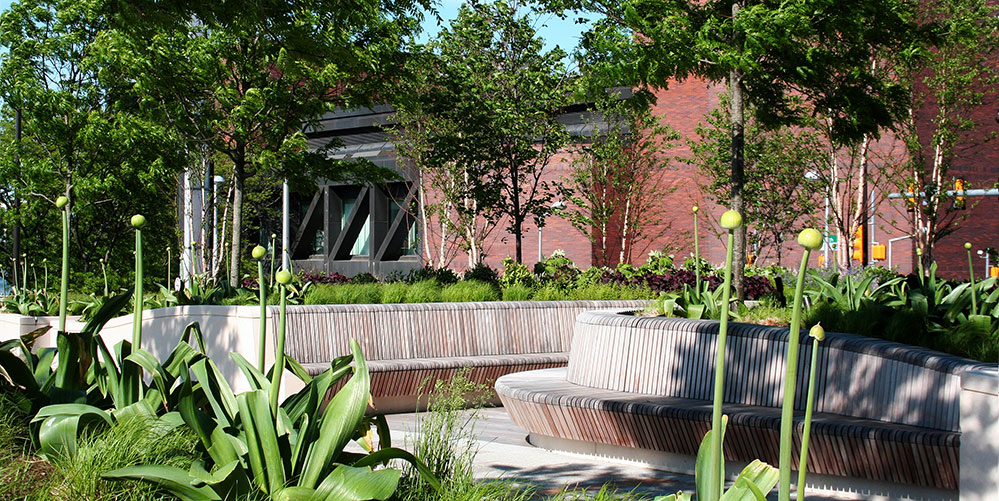 No Wasted Space: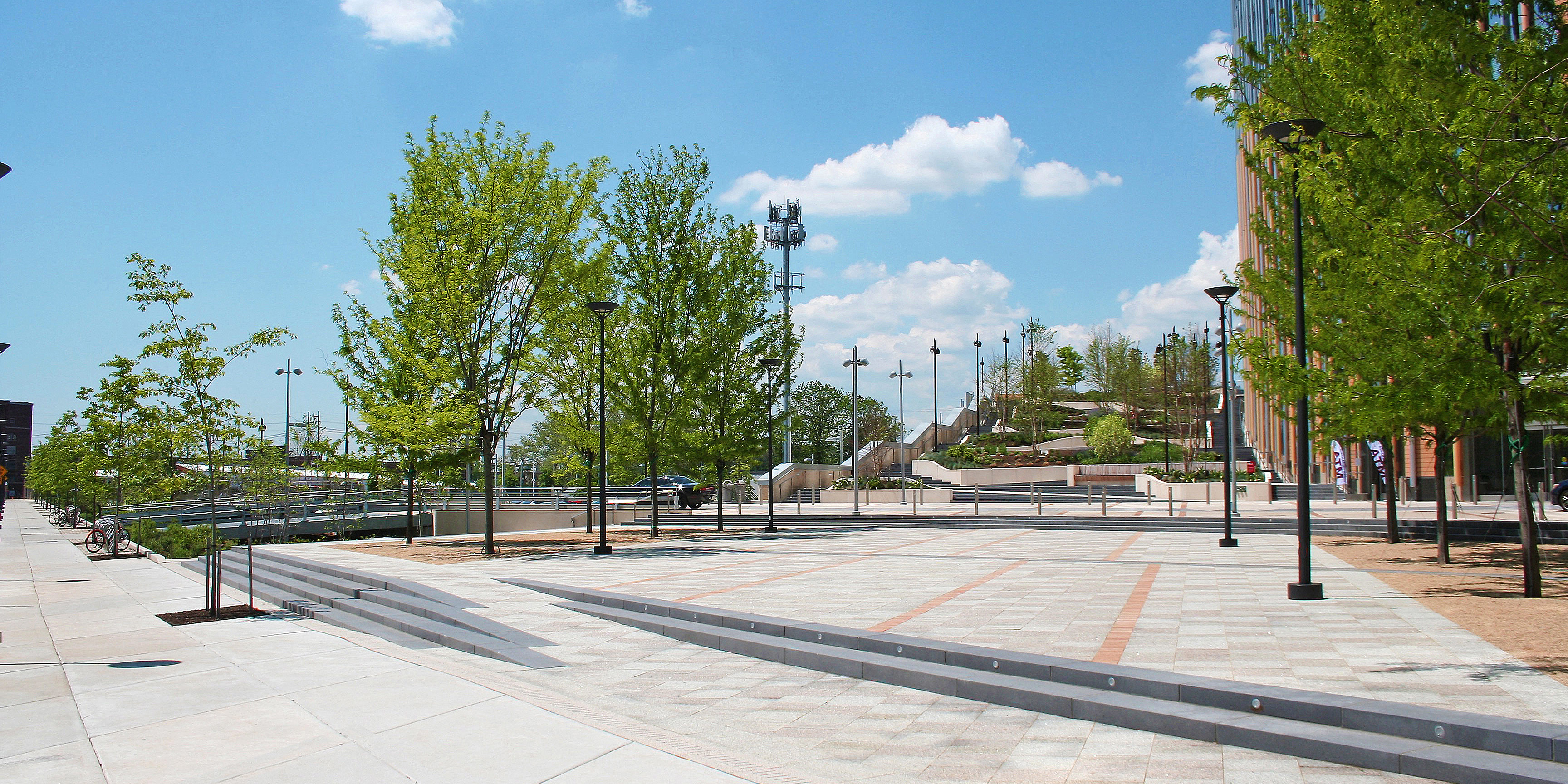 ---
---
---
Related Topics:
Comments