Facility Manager Cost Saving/Best Practice Quick Reads RSS Feed
Chairs Recalled Due to Fall Hazard
June 1, 2016 - Contact FacilitiesNet Editorial Staff »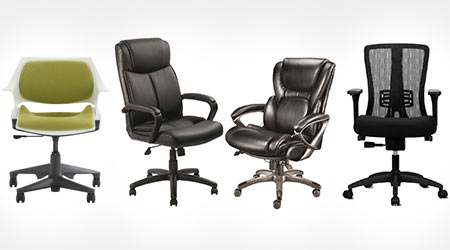 Office chairs from four manufacturers have been recalled due to posing a risk of fall hazard.

STEELCASE: Rocky Swivel Chair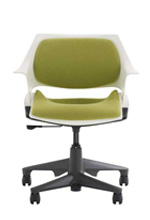 About 17,000 Steelcase "Rocky" swivel chairs manufactured between 2005 and 2015 have been recalled by the manufacturer because the screws connecting the seat and back to the base of the chair can detach. Steelcase has received 311 incident reports, including one report of injury, according to the U.S. Consumer Product Safety Commission's (CPSC) recall number 16-074.

The molded polypropylene chairs were sold in black and white with the option of an upholstered seat and back, seat only or no upholstery. The chairs have a foldable seat, molded-in arms and either a four-star wheel base or a five-star wheel base. Affected model numbers can be found on the recall notice.

Facility managers affected by this recall are directed to contact Steelcase at 800-210-5109 between 8 a.m. and 5 p.m. ET Monday through Friday or online at www.steelcase.com and click on "Rocky Chair Recall" for more information. 

OFFICE DEPOT: Crawley II Executive Chairs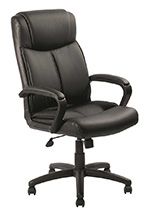 About 300,000 Crawley II Executive Chairs sold between October 2012 through September 2015 have been recalled by Office Depot because the seat plate weld can break. The Office Depot has received eight reports of the seat plate weld cracking of breaking, though no injuries have been reported, according to CPSC recall number 16-069.

The black, high-back, adjustable chairs have a black base with five wheels. The affected chairs have Office Depot SKU number 493822 or OfficeMax item number 23324118 and "US REG. No. PA 25917(CN)" printed on a label located on the underside of the seat cushion.

Facility managers affected by this recall are directed to contact Office Depot at at 855-743-7701 from 8 a.m. to 8 p.m. ET Monday through Friday, or visit the firm's website at www.officedepot.com and click on "Customer Service."

STAPLES: Back in Motion Office Chairs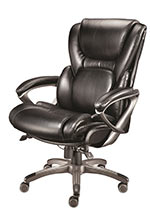 "Back in Motion" office chairs from Staples and Quill can tip over when leaning back. No incidents have been reported, but the manufacturer has recalled about 2,000 units, sold between January 2014 and January 2016.

The black, bonded leather chair has a tilt function and a base with wheels. The chairs have SKU # 203439 and item number SBG 24422 printed on the white label on the underside of the seat cushion. A second label, also located on the underside of the seat cushion, states "Reg. No. CA31704 (CN)" and "Made by LF Products PTE LTD," according to CPSC recall number 16-144.

Facility managers affected by this recall can get a free replacement base by contacting Staples at 844-442-6980 from 8 a.m. to 5 p.m. PT Monday through Friday or online at www.staples.com and click on the Warranty & Recall link under the Customer Service tab at the bottom of the page for more information. Consumers can also find information about the recall repair remedy at www.officechairrecall.com.

RAYNOR: Eurotech Lume Office Chair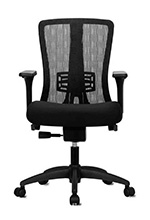 The chair seat on Raynor Eurotech Lume office chairs manufactured between October 14, 2008 and October 15, 2016 can detach. This recall affects about 1,200 chairs, which were sold at Davies Office in New York and Office Furniture Depot stores in New Jersey and by other independent distributors from January 2015 through November 2015.

No reports of incident or injury have been reported, according to CPSC recall number 16-107. Facility managers affected by this recall are directed to contact Raynor at 866-800-1377 from 9 a.m. to 5 p.m. ET Monday through Friday or online at www.eurotechseating.com and click on Warranties at the bottom right hand corner of the page, and then on the Lume Chair Recall link for more information.

This Quick Read was submitted by Naomi Millán, senior editor of Building Operating Management magazine, naomi.millan@tradepress.com. Go here for other recent recall notices.
---
Comments