« Facilities Technology Briefs Home
/
Mobile App Increases Maintenance Department Efficiency - Mapcon Technologies Inc. - Facility Management Product Release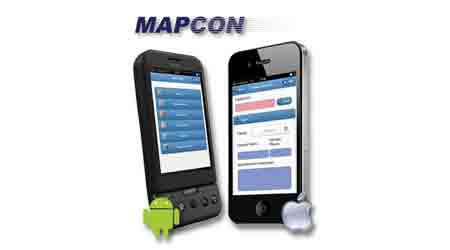 Mapcon Technologies Inc.
website | Company information
Mapcon Mobile allows users to take their CMMS with them anywhere. With this mobile app your maintenance staff has:
• Fast emergency response capability. Using any smartphone or tablet, authorized staff can send immediate work orders supported by pictures in real time.
• Maintenance manuals, equipment schematics, and safety procedures are available right on their smartphones or tablets. With just a few taps on a smartphone or tablet screen, maintenance staff can access all types of documentation immediately at the work site. No need to hike to a PC or log into a remote workstation.
• Barcodes are scanned easily to create work orders or pull in equipment information with any smartphone or tablet loaded with Mapcon's free mobile app and connected to a Mapcon CMMS software installation.
• The capability to run any report, including custom-generated filters directly from their smartphone or tablet. Reports display as PDF documents right on the smartphone or tablet screen.
• Access to imagery, pictures and attachments of every kind including spreadsheets, PDFs, videos, websites. Staff equipped with smartphones and Mapcon's mobile app can carry all the power of a potentially unlimited maintenance library right in their pocket.
• The ability to identify and contact any authorized vendor by phone or email. Right now. Lookup the vendor. Tap on the phone number and the call is initiated. Tap on the email and type in the message.
posted: 10/19/2015