« Back to Facilities Management Building Automation Category Home
Building Health Can Increase Productivity
July 11, 2017 - Building Automation
By Ken Sinclair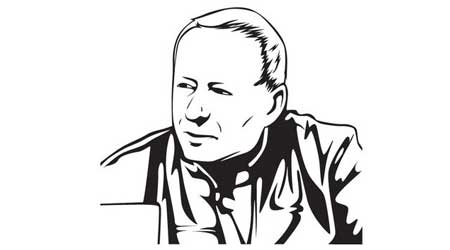 Is "building" a noun or a verb? Yes! Both. "Building health" is a topic that is going to dominate our future and the activating process of "building health" in our buildings is something we all need to do, talk about, and share/communicate with our building occupants, so it becomes the biggest part of the happiness, satisfaction, and productivity puzzle.

We were very pleased with our education session at Realcomm/IBcon in San Diego, "Smart Buildings and WELLNESS – Technology's Role in Healthy Buildings."

If you have not seen the foundational work done by the Healthy Buildings Program at the Harvard T.H. Chan School of Public Health take a look at this. The Healthy Buildings Team created the nine foundations of a healthy building as a standardized, holistic approach to understanding how buildings impact the people inside them. In any indoor space — offices, homes, schools, airplanes — these foundations can be assessed via health performance indicators or HPIs. Derived from the business term key performance indicators, HPIs are metrics that provide insight into how a building is performing.

By tracking HPIs on all nine foundations of the built environment, we can discover how to optimize buildings for health. We call this "Buildingomics": the totality of factors in the built environment that influence human health, well-being, and productivity of people who work in those buildings.

Ways to quantify and communicate health performance indicators are outlined in this video.

Companies are now starting to explore other options on how to qualify and quantify this space. This article from India provides their take: Healthy and Productive Buildings. "Digital Blanket enables visibility of building health factors on a real-time basis to its occupants. This includes air quality, temperature, humidity, ventilation, occupancy, noise, security, etc.," says Bala Chitoor, co-founder and chief strategy officer, FutureIP Labs.

"In a recent event at Realcomm/IBCON, Joseph Allen, assistant professor at Harvard and Ken Sinclair spoke of healthy buildings. Joseph described research at Harvard on factors that impact health and well-being of the occupants and hence their productivity. He spoke of the time we spend indoors and how the indoor environment impact health. Joseph also said that the real cost of operating buildings is the health of the employee, and not waste, water, and energy.

"The 3/30/300 formula states that the cost of a building is $3 for energy, $30 for infrastructure, and $300 for the people. But the intelligent building industry currently focuses only on the $3 for energy and $30 for building infrastructure as the main cost factors. Ken spoke of focusing on the $300 part of the equation and the difficulty in quantifying productivity to justify the investment in the $300 part of equation. Ken also spoke of the need for financial modeling. Ken also said that productivity measures are not like engineering measures, and that the industry is struggling here."

During another panel discussion, the head of global workplace engineering of a large MNC firm mentioned that they had moved away from energy conservation and onto employee benefits. Any technology or solution that addresses employee benefits is justified as it has a big impact on employee well-being and productivity. This is very encouraging.

Hence, smart buildings need to take into account the 3/30/300 formula, and the biggest impact will be on the employee. This includes comfort, health, and finally productivity.

Also, take a look at what is happening in Helsinki. This article provides great insight: Overhauling a Work Environment Into The Digital Era by Patrik Etelävuori, head of concepts and innovations – facilities for Tieto.

"One of the most exciting parts of the system for me is the incorporation of biometric data into the system. In the future, when workers are equipped with the right wearable technology, we can actually measure their pulse, for example, and spot if they are feeling stressed or in a perfect flow state. This can then be visualised on the map highlighting any relevant areas, helping us determine the actual factor of the 'flow-level.' Is it an environmental factor or for example an interesting project.

"This is just one example of how an intelligent building can help improve users' work life and wellbeing. At Keilalahti, since we deployed these solutions, we've really seen silos break down, and collaboration improve, as people start to use the building in the way it was designed to be used, rather than remaining stuck in their familiar routines. We've still got more to do to improve the system, but we're delighted with the results so far, as it's met our expectations, and then some."

I had never heard of a "VP of wellbeing and people analytics" — a great new title and a strong indicator of the importance of building health in our future.

Moodmetric is a smart office tool, which offers a corporate wellbeing service for companies wishing to actively prevent excessive stress within their organizations. The Moodmetric ring and app enable personalized stress data analytics for high-performing individuals who want to learn to balance stress effectively.

More insight from this article: Reconstructing Buildings into Platforms and Services by Daphne Tomlinson, independent consultant, Tomlinson Business Research, from the Nordic Smart Building Convention 2017.

Tomi Teikko, director of intelligent building at Tieto, the leading Nordic software and services company, presented his view of "The Human as the Most Advanced Sensor." He highlighted Tieto's Keilalahti campus which was transformed from a traditional office to a data-driven, activity-based working environment. With no allocated desks, the IoT solution supports occupants with wayfinding, location analytics, and room booking. The occupants also act as IoT sensora themselves, giving feedback on preferences relating to temperature, air quality, tools or furniture, noise and other factors.

Of course, lighting plays a big part as outlined in this piece: Smart Buildings Follow The Light to Health & Wellbeing. "If we all feel more awake during the day and sleep better at night, then we can all be healthier, calmer, more productive and therefore better at our jobs" — James McHale, managing director, Memoori.

This discussion puts pressure on building owners and landlords, as corporations start to expect that the wellness factors are aligned with agreements. The space itself actually works as a recruitment tool for attracting and keeping talents.

We have provided connection to resources that will allow you qualify and quantify the value of building health as a very important part of the productivity puzzle.
Ken Sinclair is the founder, owner, and publisher of an online resource called AutomatedBuildings.com. He writes a monthly column for FacilitiesNet.com about what is new in the Internet of Things (IOT) for building automation.
posted on 7/11/2017