Existing Building Commissioning: Analyzing and Improving BAS Performance
On a three- to five-year basis, BAS systems should be evaluated and re-optimized: A process known as recommissioning.
OTHER PARTS OF THIS ARTICLE
Pt. 1:
How To Optimize a BAS To Improve Efficiency
Pt. 2: This Page
Pt. 3:
BAS Optimization Combines Human Expertise, Automation
Pt. 4:
10 Ways BAS Optimization Improves Performance, Efficiency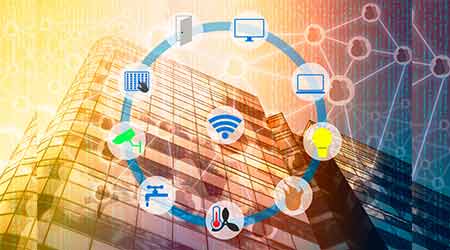 The optimization process begins with investigating, analyzing, and improving performance of the existing BAS — in other words, the same commissioning process completed when the BAS was first installed. Existing building commissioning typically is done on a three-to-five year basis, according to Windom.
"Typically, we recommend using existing building commissioning to address major deficiencies in the sequences of operation, setpoints, overrides, and equipment failures," says Janelle H. Griffin, project manager of energy solutions for Dewberry.
Periodic BAS optimization often is referred to as either recommissioning or retrocommissioning.
"Recommissioning is basically the process whereby the original commissioning agent is asked to come back and check that the original commissioning goals, objectives, practices, and processes are being followed," explains Jim Cooke, principal, The J. Fisher Group.
"Retrocommissioning indicates that a major change has occurred in one or more of the factors listed above and that perhaps the original set of goals, objectives, practices, and processes may need to be updated to reflect current conditions," says Cooke.
When retrocommissioning is performed, the resulting BAS works best immediately after it is finished "and then tends to degrade from that day forward," points out Stark.
Once retrocommissioning is complete, Griffin suggests "transitioning to ongoing commissioning to monitor and maintain savings over time."
Ongoing commissioning can be as simple as a set of manual activities executed at prescribed frequencies, or it can be a more advanced, technology-enabled process providing feedback to building operators for ongoing or real-time analysis.
Technology for ongoing commissioning may be built into the BAS or may be standalone on a separate system. In either format, the optimized system provides alerts, dashboards, and reports tailored to features enabled for that particular building. "The technology typically includes features such as fault detection and diagnostics (FDD), energy performance tracking, and system performance tracking on a real-time or current basis," explains Griffin.
Continue Reading:

Building Automation

How To Optimize a BAS To Improve Efficiency

Existing Building Commissioning: Analyzing and Improving BAS Performance

BAS Optimization Combines Human Expertise, Automation

10 Ways BAS Optimization Improves Performance, Efficiency
---
---
---
Related Topics:
Comments