You Might Like
On FacilitiesNet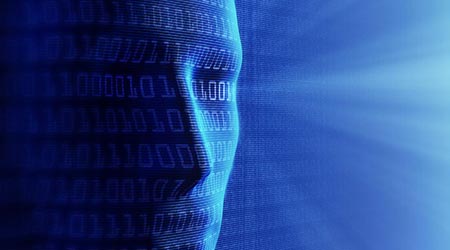 Big Data Success Still Requires Human Expertise
No data analytics system is every totally hands-off. It's still up human experts to take corrective action.
Even with all the data mining being done in facilities, until the era arrives of autonomous buildings that can fix themselves, it's still up to humans to analyze the graphs and take actions to solve the problems.
As a result, facility managers know firsthand the frustrations that sometimes mount when dealing with the human factor – the quirks, the opinions, the forgetfulness, all of it. So, despite the aim of well-built data management, facility managers still need to understand that data alone doesn't solve problems; corrective action falls on the shoulders of those servicing equipment and troubleshooting when analyses indicate a problem. And sometimes that's where problems can arise.
Glen Shockey, facilities system controls engineer at Purdue University, explains that the university is divided into seven zones for maintenance purposes. "We have IAQ techs in each of the zones, and sometimes getting them trained the way we want them to service the equipment is challenging," he says.
Shockey related an example where a duct static pressure sensor failed. A tech went to service it, and switched over to the discharge sensor until the failed sensor could be replaced. But after replacing the original sensor, the data coming back to facilities staff still indicated a problem.
"We discovered that after replacement, nobody had reset the system and we were still taking readings from the discharge sensor," Shockey says.
Randy Klindworth, energy manager for Hillsborough County, has had similar experiences. "For all the technology, a human body is still operating it," he said. "And we're forgetful, you know? Old habits can be hard to break."
But the facilities staff isn't the only human factor that comes into play when data has to be translated into action.
Because the buildings managed by the Architect of the Capitol are home to 30,000 occupants and 3 million visitors annually, prompt and attentive customer service is very important to the facilities team. As a result, the staff is focused on client contact — for example, when a client calls in a temperature complaint.
"We want our responder to make contact with that client and listen to what the concern is," says Dan Murphy, assistant superintendent to the Architect of the Capitol.
He says that the agency's facilities staff is trained to visit the space first and gather the room and all discharge temperatures using an infrared device to determine the baseline that the client is uncomfortable with. Problems can usually be identified with one or more of the discharge areas — whether an overhead supply duct or under-window induction unit — allowing mechanics to know where to begin their troubleshooting.
It's this synthesis of data and customer-focused service, Murphy says, that serves as both challenge and barometer of success.
Data is important in another way for the agency: ensuring comfort. Murphy and his team use monthly occupant surveys. "[The] surveys allow us to identify changes in perception, and areas of concern," he says. "This information is considered when prioritizing improvement efforts."
Murphy notes that each survey focuses on different specific services, such as lighting or cleaning, allowing AOC staff to obtain meaningful, actionable responses.
Continue Reading:

Smart Buildings

Smart Buildings Success Includes Dashboards, Data Analytics, Monitoring

Data Management Software Aggregates, Trends BAS Information

Low-Tech Solutions Still Offer Data Analytics Successes

Big Data Success Still Requires Human Expertise
---
---
---
Related Topics: