Exclusively Sponsored By

In a world of relentless competition, optimum facility operation is an absolute must. This translates to uptime, efficiency and continuous availability of facility systems. To this end, companies are increasing investments in big data and predictive analytics to foster continuous improvement. In this webcast, we will discuss the nature of those investments, how to assure they are leveraged appropriately and protecting the systems involved. Continuous improvement starts with systems that provide the analytical information used to guide the effort and it requires a cultural commitment to the effort itself. Access to that information takes the form of an intelligent, connected enterprise or, to use the phrase of the times, investing the Internet of Things (IoT) for your facility enterprise. We will discuss the nature of that investment and the steps required to maintain and protect it. It is critical to assure the continuity of information at critical times from critical devices and systems. We will discuss, network & device management, edge compute, cybersecurity and critical power protection as means to ensure important data isn't permanently lost during facility events.
Presented By
Daniel McGinn
Secure Power Business Development Director
Daniel McGinn is the Director of Secure Power Systems at Schneider Electric. In his role, Dan is responsible for business development strategies and execution in the area of UPS and related technologies for the Industry and Infrastructure spaces. Dan works across multiple business units within Schneider Electric to address the Secure Power needs of varied market segments. Dan has over twenty years of experience as a business and technology professional in the arena of Process Automation, Energy Management and Manufacturing IT systems with extensive experience in the application of UPS technology including 3-phase systems and redundant power generation. Daniel has a Bachelor of Science degree in Electrical Engineering from the University of Michigan at Ann Arbor.
Learning Objectives
Highlight the trend of big data and predictive analytics investments
Understand how to maintain and protect an investment in IoT
Discuss how to leverage an investment in IoT and big data
Identify methods – such as network and device management and critical power protection – to ensure the protection of data
Moderated By
Ed Sullivan
Editor,
Building Operating Management
Magazine
Sign Up Today For Free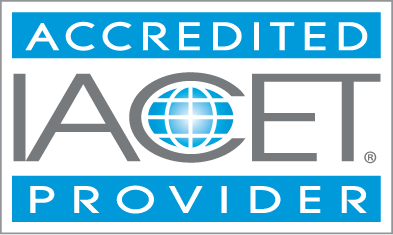 For those attendees who successfully complete a learning outcomes assessment, Trade Press Media Group is authorized by IACET to offer 0.1 CEUs for this program. Please
review the requirements
to earn CEUs.
© 2017
Building Operating Management
Facility Maintenance Decisions
2100 W. Florist Ave., Milwaukee, WI 53209
Privacy Policy
•
Special Accommodations