4

FM quick reads on

---
1. Assess Vulnerabilities When Planning Security
This is Casey Laughman, managing editor of Building Operating Management magazine. Today's tip is to take a hard look at what needs to be protected when planning security.

For all that facility managers do to provide a safe environment for the occupants in their buildings, not all security initiatives are as effective as they could be. Common mistakes waste time and money and actually undermine the efforts being made to improve building safety. But understanding those mistakes is the first step in avoiding them.

The process used to implement security solutions is often backwards. David Aggleton, president of security consulting firm Aggleton & Associates, says the starting point should be an analysis of the security needs. Too often, the facility manager figures that what's needed is a certain piece of technology, such as a CCTV system, without taking the time to identify the assets that need protecting or to understand the threats they face. The result? The chosen solution isn't effective.

When it comes time to identify assets, it's not unusual to find that some critical ones have been overlooked. To be sure, most facility managers will include the occupants and equipment housed in a building within their definition of an asset. However, they often overlook vital, but less tangible assets, such as an organization's brand or image.

And while terrorism often is top of mind, most buildings face greater threats from more mundane dangers, like a co-worker who becomes violent or an employee who walks off with a laptop.

After the assets and threats have been identified, it's time to consider security measures. Effective security depends on a combination of three elements: technology, architecture, and operations or policies, says William Sako, chair of Sako & Associates security consulting firm. Security solutions that rely too heavily on one element will be less effective than solutions that incorporate a balance of the three.

For instance, it's not unusual to find a building equipped with turnstyles, but without staff to make sure everyone uses them. Conversely, a facility manager may station a security guard at an entry, without providing a way, such as ID cards, to identify those entering the facility. That means the guard has no way of knowing who's supposed to be there.
2

. How to Lower the Cost of Lift Rental

This is Chris Matt, Managing Editor of Print & E-Media with Maintenance Solutions magazine. Today's tip is lowering the cost of renting aerial lift equipment.

Before managers can specify the right aerial lift equipment, they have several additional issues to consider to maximize the investment of time and money. To lower the cost per job, managers can combine several overhead jobs and schedule them simultaneously. The goal is to justify the transport cost from the rental agency to user site by fully using the aerial lift platform while it is on site. This means having several different projects ready to start when the unit arrives.

To ensure selection of the most appropriate lift for the various purposes, managers must consider the range of maintenance and engineering tasks that require accessing difficult-to-reach locations. Then they can select the aerial lift that can accommodate the worst conditions at each site — largest height, longest reach, largest load, etc. — that form a perfect storm of challenging applications and conditions.

Among the strategies to achieve this goal are these: Search the department's computerized maintenance management system (CMMS) database and completed work orders to identify hardest-to-reach job sites
• Review work orders to determine if technicians used special lift equipment.
• Tour the job sites to evaluate the conditions.
• Watch workers operate the particular aerial lift in locations similar to the planned site.
• Evaluate the job sites and applications using the seven questions above.
• Use a combination of the most demanding criteria to compile the list of specifications for the desired aerial lift platform.
3

. Match Ceilings To The Characteristics Of A Space

This is Casey Laughman, managing editor of Building Operating Management magazine. Today's tip is to consider what a space will be used for before deciding on a ceiling.

The ceiling is a perfect example of form meeting function. As the largest visible plane of any interior space, the ceiling helps define that space's image. But that's only the start. A ceiling has to meet demanding performance requirements, from acoustics to durability. And another consideration is increasingly coming into play: sustainability.

Facility managers have a vested interest in both form and function. But while architects and interior designers will share the enthusiasm for aesthetics, the facility manager may be the lone voice for performance issues. That's why they should be well-versed on those concerns before the ceiling spec is developed.

Although occupants may never know it, the ceiling plays a major role in the acoustical performance of a space. When sounds from an interior space strike the ceiling, the make up of the ceiling largely determines what happens next.

The ceiling system should be matched to the characteristics of the space, whether it's a private office, an open office, a health care setting or a classroom. Mike Poellinger, owner of Poellinger, Inc., and a board member of the Association of the Wall and Ceiling Industry (AWCI), says that the type of occupancy, intended use, and the interior finishes should be considered when choosing ceilings.

Different types of spaces not only have different types of noise to contend with, but also have different concerns about acoustical privacy. In a health care environment, for example, privacy issues arising from HIPAA should be considered. In an enclosed office, a private conversation being overheard — whether inadvertently or by deliberate eavesdropping — could result in the loss of trade secrets.

Even when there are no secrets or confidential information at risk, overheard conversations can pose problems. In an open office, for example, nearby voices can be distracting and reduce productivity.
4

. High Performance Computing Requires Careful Heat Management

This is Casey Laughman, managing editor of Building Operating Management magazine. Today's tip is to consider the amount of heat produced by a high-performance computing system.

High-performance computing generates massive amounts of heat in a small area. These systems will require an upgrade of the conventional HVAC system in the form of package chillers and chilled-water piping. Although chillers are an expensive first-cost element, they are more cost-efficient to operate over the life-cycle of the facility compared with competing cooling technologies. Converting an entire facility to chilled-water cooling will save money over the long term.

With a packaged chilled-water system removing the heat of the high-performance computing system, the net result will be a very small heat load on the air-side system. This may enable a data center to turn off some air conditioning equipment, while maintaining enough running units to manage humidity. Using chilled water also makes available an option of installing a fluid cooler that would allow free cooling in the cooler seasons, depending on location. The Jaguar HPC is the fastest computer in the world. According to Cray, the Jaguar's manufacturer, the room housing it required 100 fewer computer room air conditioners than before because of the pumped refrigerant system.

Manufacturers are experimenting with high-temperature HPC products, which will reduce cooling requirements.

An HPC is unlikely to require qualitative changes to the data center's existing uninterruptible power supply topology or emergency power generation model; rather, what will be required is a relative increase in UPS power that is brought to a small area of the data center. The availability of chilled water, UPS power, and generator power will vary by facility, and all of these facets will need to be researched before installing an HPC.

Given the multiple forces that could drive adoption of HPC in commercial and institutional data centers, now is the time to start researching and planning.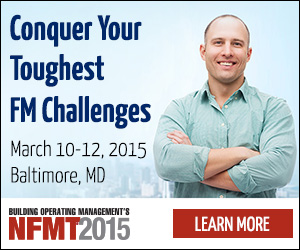 ---
QUICK Sign-up - Membership Includes:
New Content and Magazine Article Updates
Educational Webcast Alerts
Building Products/Technology Notices
Complete Library of Reports, Webcasts, Salary and Exclusive Member Content


All fields are required.


click here for more member info.

---
---
---