4

FM quick reads on Restrooms

---
1. Cutting Costs in Restroom Settings
For restrooms that use paper towels, avoid installing the traditional, folded towel dispenser. Too often these dispensers are improperly loaded or are overstuffed, making it difficult to get the product out of the dispenser, or resulting in users getting more towels than they actually need. Large roll dispensers, particularly those that are touchless and dispense product automatically, can cut supplies costs while reducing the chances that towels will be dropped on the floor. Large-capacity dispensers also decrease the frequency with which they must be restocked.

The same holds true for tissue dispensers. Large capacity dispensers will reduce labor requirements by requiring less frequent restocking of the dispensers.

If you are about to undertake a major renovation project, don't cut corners. Make certain that the specifications and details presented in the design are sufficient to result in the finished project meeting all design requirements for reducing long-term operating and maintenance costs. Require that all fixtures to be installed are third-party certified in meeting the required flow rates.

Some of these measures are best implemented at the time of a major restroom renovation project. Others can be implemented at any time, although costs may be higher if they are added in a piecemeal manner. Even then, the benefits and cost savings typically will outweigh the additional first costs.
2

. Water Audit: Create a Fixture Inventory

A water auditor should create a fixture inventory and add to this list information on fixture units from the International Plumbing Code. The fixture unit table lists hot, cold, total and drainage fixture units for most available fixtures.

The goal of the audit is to determine total water use, so the auditor can use the table showing total fixture units without concern for individual hot and cold fixtures. For waste fixtures, the auditor can use the table showing drainage fixture units. A fixture's flow rating will determine the fixture unit category to use from the table — e.g. flush valves vs. flush tanks on water closets.

Items such as wall hydrants do not have associated fixture units, due to their sporadic use. When reporting fixtures other than traditional units, such as sinks, their purpose can determine their flow rate. For instance, the specification for a commercial ice machine generally will list an associated flow rate.

Once the auditor compiles the list, the total fixture units represent the facility's total water use. The code has two additional tables for converting fixture units to flow rates, in gallons per minute. The two tables provide rates for facilities that predominantly feature flush-valve water closets, or toilets, or for facilities that predominantly use flush-tank water closets.

The conversion tables provide for diversity of use. A low number of fixture units corresponds to a nearly direct conversion to flow, whereas a higher number of fixture units generates an expected diversity with a lower corresponding flow rate. For waste, on average, most of the water supplied eventually becomes waste for the fixtures. Other items, such as irrigation, might not return supply to waste.
3

. Saving Water, Streamlining Maintenance

Recent generations of plumbing fixtures and components feature technology designed to reduce water use, extend performance life, and minimize system maintenance.

Maintenance and engineering managers looking to specify products that address water-use issues have several strategies to consider to stay abreast of important technology advances related to plumbing products that meet their organizations' need to minimize water use, and improve life-cycle costs:

Low-flow, aerator-equipped faucets are designed to reduce water use. Urinal and toilet flush valves also are designed for low-flow operation. Adjustable-flow showerheads also offer a method of lowering water use.
Water filters can extend piping and fixture life by removing many of the minerals that cause corrosion and leaks and shorten product life, as well as eliminate the fouling that causes buildup in the pipe and fitting walls and, in turn, reduces capacity.
No-chemical ultraviolet water treatment products eliminate the use and handling of hazardous chemicals while lowering costs. Technicians need to change the bulbs in these units annually.
Water chillers and drinking-water coolers are designed to use 134A CFC-free refrigerant, and all leaded parts have been removed. The piping is soldered with lead-free silver solder.
Barrier-free fixtures are available in new designs to ensure compliance with ADA requirements for access. Operating pressures on the fixtures are at or below 5 pounds. Hands-free operation and dual level fixtures for sinks, drinking fountains, toilets and showers eliminate barriers to access.
Water-softening products reduce scale and enable water heaters, washers, fountains and other fittings and piping to continue operating properly over a longer useful life, while reducing consumption of soap and other cleaning products.
New fixture-surface coatings provide longer, more trouble-free operation, even on brass fittings.
Flow-rate and totalizer submetering enable technicians to compare water use by zone in buildings, by building, or by area in a building. Submetering highlights high-use areas and reduction opportunities where plumbing products require upgrades. It also provides information to identify leaks and peaks as managers compare use from one month to another and prioritize replacement plans.
4

. Soap Dispensers: Cost and Hygiene Considerations

Soap dispensers offer managers a series of opportunities related to cost and hygiene, but they also can create challenges. Among the factors managers must consider:

Should each sink have a soap dispenser?
Should installers mount the dispenser on the wall or the mirror?
Should they mount the dispenser through the counter or on the sink itself?
A related decision involves the type of soap any given dispenser uses. Questions to ask:
Should managers specify anti-bacterial soap?
Should the soap be in bulk so housekeepers can refill the dispenser using a bulk container?
Should it be a bag or a box that fits right into the dispenser?
Should it be liquid or foam?
In the last several years, hand sanitizers have become nearly universal in facilities as organizations seek to protect the health of visitors and occupants. Among the decisions for manages specifying hand sanitizers is whether to select alcohol-based or non-alcohol-based products, and whether to select a liquid or a moist towel.
In many health care facilities, installers mount dispensers for hand sanitizers in patient rooms and hallways. The dispensers can be wall-mounted or mounted on a stand. They can be touchless in many organizations, which is an important consideration when seeking to further improve facility hygiene.
RELATED CONTENT: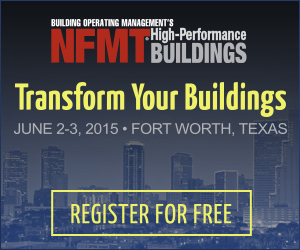 ---
QUICK Sign-up - Membership Includes:
New Content and Magazine Article Updates
Educational Webcast Alerts
Building Products/Technology Notices
Complete Library of Reports, Webcasts, Salary and Exclusive Member Content


All fields are required.


click here for more member info.

---
---
---