4

FM quick reads on

---
1. County's Successful In-house Plumbing Upgrade Delivers Savings
I'm Steve Schuster, associate editor of Maintenance Solutions magazine. Today's topic discusses plumbing upgrades.

The process of earning a certification under the Leadership in Energy and Environmental Design for Existing Buildings (LEED-EB) rating system offer institutional and commercial facilities a host of dividends, from more sustainable operations to lower energy costs that are created by efficiency improvements to HVAC systems. In some cases, however, the process also results in benefits that go beyond traditional.

In the case of the County of Ventura, Calif., earning LEED-EB certification for one of its facilities enabled the county's facility maintenance department to test the waters when it came to performing plumbing-system upgrades using in-house technicians instead of outside contractors.

The process of pursuing LEED-EB certification included installing new HVAC controls and a new roof, as well as upgrading the exterior parking-lot lighting. It also allowed staff to identify a plumbing upgrade as a contributor to certification, as well as a possible template for future work in other county facilities.

The project's success means the department will be able to put its experiences into practice in an expanded effort to conserve water and deliver bottom-line savings to the organization.
2

. Equipment Rental Offers Managers Many Advantages

I'm Steve Schuster, associate editor of Maintenance Solutions magazine. Today's topic discusses equipment rental. Renting equipment is an essential strategy for maintenance and engineering managers looking to supplement their staff's arsenal of in-house tools and technology. From generators and emergency-cooling units to specialized grounds equipment and aerial work platforms, managers have a range of issues to consider in their efforts to make a smart rental decisions. Equipment rental offers many advantages. Costs are fixed, and they are expensed each year as they are incurred. Also, the equipment is used 100 percent. The department does not pay for downtime in the storage yard. When deciding to rent equipment, consider these guidelines:
Have a well-trained and experienced equipment operator.
Get manuals for rented equipment, along with a maintenance log, to verify recommended maintenance has been performed on time.
Check for visible damage of the body, frame and accessories.
Perform a complete pre-operation inspection checklist. The item that is not checked during this process is the one that will fail.
Make sure moving parts are guarded.
Ensure safety devices and warning lights and horns are working.
Be certain the lift equipment and related products are properly sized for both the operating space and load capacity.
Make sure no warning lights or strange sounds indicate problems.
Make sure gauges are working.
All of these factors yield smarter, more cost-effective decisions that can lower the equipment rental costs and help managers deliver a safe, high-quality project.
3

. Facing HVAC Demands to Protect Critical Systems

I'm Steve Schuster, associate editor of Maintenance Solutions magazine. Today's topic is dependable power sources. Depending on the level of uptime dictated by the information technology manager, reliability of the system might require multiple dependable sources of power that could include dual electrical service fed from independent power substations, uninterruptible power supplies (UPS), standby power generators, or all the above.

In order for servers and drives to safely shut down, a system that started with a small independent UPS now needs to be upgraded to a centralized system, due to increasing demands and economy.

Uptime requirements might make it necessary to have a standby generator to pick up the power load from the UPS and operate until commercial power returns. This period of time could be hours, days or weeks, depending on the event.

Incorporating a standby generator requires managers to carefully plan and execute the electrical design, fuel storage, fuel maintenance and delivery system, and generator combustion air ventilation and exhaust. Generators are inherently noisy, so managers must determine and control sound levels in order to mitigate disturbances to the surrounding neighborhood, as well as to comply with applicable local noise ordinances.

It also is helpful to have parallel paths of power to the utilization equipment. This service can become very costly, but it is necessary in order to perform maintenance on equipment, such as generators, UPS, transfer switches, and power-distribution units.
4

. Understanding Fire Stop Systems in Buildings

One of the main principles of fire safety is to contain a fire, should one occur. In a facility, there are various structures in place to help minimize fire spread. These include firewalls, fire barriers, fire-door assemblies and others.

There are subtle differences between a firewall and a fire barrier, although the two are sometimes used interchangeably. But, depending on the codes used, the differences can be important.

A firewall or area separation wall is used to divide the building or maximum area allowed from the adjacent building or area. Generally, these provide a complete vertical separation and extend beyond the roofline of the building and the exterior walls to prevent fire from passing over the wall or around it. Firewalls may be two-, three- or four-hour rated based on the occupancy and construction type of the building.

A fire barrier is generally an interior wall that extends from the floor to the ceiling or roof assembly to divide an occupancy, hazard area or fire exit from the remainder of the building. These walls generally are rated for one- or two-hour fire resistance. A fire barrier is not always required to act as a smoke barrier.

A separation is only as strong as its weakest link. Seemingly small violations of otherwise substantial fire separations have caused the deaths of people who are in a part of the building that is remote from the site of the fire. That's why penetrations through fire barriers and firewalls need to be protected by fire-rated protective systems. Fire-door assemblies, which include not only the door but also the frame and hardware, need to be rated appropriately for the type of wall. Fire and fire/smoke dampers may be required for ventilation penetrations. Fire-rated glazing or window shutter systems may be needed at window openings. Penetrations for cable, piping or conduit should be sealed with a fire stop or sealant system appropriate for the type of penetration and the construction.

Fire-stop systems are often overlooked both during construction and in changes to construction. The fire stop system is not just the material or materials used but also the installation procedures and the type of penetration. For example, a system to seal around a pipe is affected by a wide range of factors, including pipe width, opening width, depth of the penetration, wall or floor construction, horizontal or vertical orientation of the penetration, type of construction, type of material penetrating the fire barrier, fire rating required, and finally fire-stop materials and depth of installation for the materials. If one factor is outside the parameters of the approved system, the fire-stopping system may not work.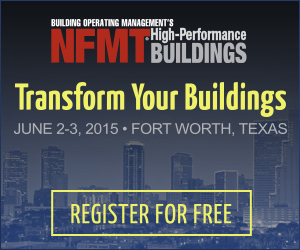 ---
QUICK Sign-up - Membership Includes:
New Content and Magazine Article Updates
Educational Webcast Alerts
Building Products/Technology Notices
Complete Library of Reports, Webcasts, Salary and Exclusive Member Content


All fields are required.


click here for more member info.

---
---
---