4

FM quick reads on Restrooms

---
1. Automatic Plumbing Fixtures Continue To Improve
Today's tip is to be aware of new developments in restroom fixtures. With more complete and accurate information, managers can make smarter decision on efficient, cost-effective plumbing products and systems.

Plumbing manufacturers have proprietary flushometer technologies designed to minimize false triggering caused by environmental conditions, which can include frequent interruptions of electricity or water. Newer designs among these technology platforms include enhancements, such as automatic adjustment depending upon the restroom's light and electromagnetic interferences — and in the case of optical sensors, focused lensing.

In some institutional plumbing controls, the actual electronics are intended to not activate in order to avoid purposeful vandalism. The electronic signal otherwise used to activate flushometers and faucets normally in a set period of time is interrupted because the electronic logic figures that multiple activations within a short period of time might be related to malicious, wasteful behavior.

Newer automatic faucets use technology that anticipates and cancels out environmental effects that might cause false triggers. Managers should be aware that the more common types of automatic faucet specified for public use are on-demand models, which are designed for actual use when are user's hands are underneath the aerator. In this application, the faucet turns on upon activation and detection of hands, and it stops once the user removes his or her hands from the coverage area.

Electronic faucets come in a variety of designs specific to certain applications. While some locations call for hands-free models with standard flow rates for health care facilities, others might require lower flows as a result of green codes and specifications. Delivery of a metered amount of water measured in gallons per cycle, rather than gallons per minute, is yet another distinction.

Ultimately, the biggest driver in the decision-making process is location, location, location. Electronic faucets are mostly used in public washrooms. They are an important part of water conservation, as are other water-conserving fixtures and plumbing design layouts. With the rise of environmental awareness, an electronic faucet can be a successful option for saving water and energy.
2

. Money Watch: Restroom Maintenance

I'm Dan Hounsell, editor of Maintenance Solutions magazine. Today's topic is, controlling restroom maintenance costs.

In this age of cost cutting, maintenance and engineering managers are taking a closer look at all aspects of operations, including restrooms. They are examining maintenance, cleaning, energy use, and even supplies to reduce costs without curtailing service. Many managers have been successful by incorporating basic yet often overlooked features.

Sometimes, even the simplest design change can result in major reductions in maintenance costs over the life of a restroom. For example, installing isolation valves on every fixture and faucet will have minimal impact on first costs, but it will have a major impact on operations and maintenance costs. Without enough isolation valves, entire restrooms frequently must be shut down when one component needs replacing, disrupting operations and putting pressure on maintenance personnel to quickly resolve the issue.

Most restrooms are designed with one floor drain. But it is difficult to design and build restroom floors with enough slope to one drain. Installing multiple floor drains and adequately sloped floors can reduce cleaning time.

Stacked restrooms are common in multi-floor facilities. Stacking allows common water supply and waste lines to be installed, reducing costs. If restrooms are stacked, install suspended ceiling tiles to allow easy access to water supply and waste lines.

Every restroom cluster on each floor should include dedicated storage space for equipment and supplies. Too often, one location must serve an entire building. That means workers must haul supplies from that location to individual restrooms as needed, increasing labor costs.

Finally, the types of finishes in restrooms will affect maintenance requirements. For example, installing a vinyl wall covering where it will be exposed to water regularly will result in shorter service life and more frequent replacement. Ceramic tile can be four or five times more expensive than vinyl, but it is not subject to deterioration from exposure to water and typically will not require replacement until it is time to renovate the entire restroom.
3

. ADA: Ensuring Restroom Accessibility

I'm Dan Hounsell, editor of Maintenance Solutions magazine. Today's topic is, ensuring restroom accessibility.

Restrooms in institutional and commercial buildings remain common areas for accessibility challenges because of the many components related to accessibility, including doors, door hardware, and dispensers.

Managers first need to understand the individual accessibility standards that combine to produce an accessible restroom. Misapplying these standards and requirements or installing products incorrectly not only makes a restroom non-accessible for individuals with disabilities. It also will heighten the probability of lawsuits alleging discrimination under the Americans with Disabilities Act, or ADA, and state codes.

Remodeling and new construction projects usually trigger the application of new accessibility standards. If a remodeling or new construction project is not compliant, it is hard to defend the reasons for including newly installed features, such as soap dispensers, that are not compliant. The cost to install a soap dispenser incorrectly is usually the same as the cost to install a compliant dispenser.

Diligent managers do their homework when remodeling restrooms. Understanding accessibility requirements will result in the job being done right the first time.

Specifying compliant products and paying careful attention to installation details will result in restrooms that meet federal accessibility requirements of the ADA accessibility guidelines (ADAAG), as well as state codes. Compliance with ADA is a minimum standard. If a state standard requires a greater level of accessibility than ADAAG, the state standard applies.
4

. ADA: Successful Restroom Renovations

I'm Dan Hounsell, editor of Maintenance Solutions magazine. Today's topic is, ADA and successful restroom renovations.

Restroom renovations in institutional and commercial facilities offer maintenance and engineering managers major opportunities to produce numerous benefits. Among these benefits is compliance with the Americans with Disabilities Act, or ADA. To meet ADA requirements during renovation, managers must consider occupant count, fixture requirements, space requirements, and structural requirements.

For example, most ADA-compliance renovations result in the loss of a stall or a urinal as a result of changes to meet the 5-foot diameter requirement for stalls. If the number of existing fixtures is appropriate for the code governing the area population, the loss of a stall might require added construction costs.

Structural requirements also come into play with grab bars required in the ADA stall. Often, walls must be reinforced to accommodate the potential weight-bearing capacities of these bars.

Omitting reinforcement of existing walls when installing grab bars is problematic. For example, in one college's public restroom, the grab bar in the handicap stall was detached and hanging from the wall.

The grab bar had been installed into the wall using only mollies, which obviously could not support weight applied to the grab bar. It not only cost more money to rectify the situation at that point, but it also created a hazard and an inconvenience for the public.
RELATED CONTENT:
Restrooms , flushometer , faucet , electronic faucet , conservation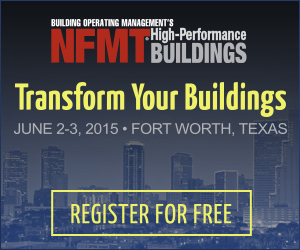 ---
QUICK Sign-up - Membership Includes:
New Content and Magazine Article Updates
Educational Webcast Alerts
Building Products/Technology Notices
Complete Library of Reports, Webcasts, Salary and Exclusive Member Content


All fields are required.


click here for more member info.

---
---
---