4

FM quick reads on contractor

---
1. Outsourced Service Provider Selection Best Practices
When it comes to selecting outsourced service provider, you don't have to reinvent the wheel. There are best practices from top-performing facilities to follow. Based on his organization's research, here are some tips from Vince Elliot on what to do when selecting a cleaning contractor — though the strategies can apply to other service areas. The most important part of the process is the groundwork you do before selecting the contractor.

1. Identify an internal champion. Within your organization, there is someone who gets it — what the problem or need is and what it will take to meet it/fix it. The project champion is the opinion leader and is personally involved and passionate about achieving success.

2. Structure change-management activities. It is imperative to gain support from everyone involved in a process for change to be successful. This involves educating and informing affected parties through change management seminars, workshops or other activities.

3. Establish a baseline of pre-project performance. In order to measure how far you've gone, you have to know where you're starting. The baseline effort should document performance metrics that outline the expected benefits from a re-bid and serve as a reference measure for future success. The elements documented vary according to company goals.

4. Customer-driven specifications. In customer-facing services, like cleaning, use a "voice of the customer" process to define performance specification standards. Assemble a team of key tenants, managers and occupants, or use an online survey, to facilitate discussion about what is important and how customers describe good and poor quality. The data from the process identify what conditions are acceptable and unacceptable to occupants and managers.

5. Collect and validate property profile data. The more accurate the property profile, the more accurate the bid. That generally results in a more realistic and lower price. When contractors have a clear understanding of what they are responsible for and of the conditions that influence what they'll be doing, they build in less "contingency" cost.
2

. How To Prepare and Inspect a Roof in High-Wind Situations

Today's tip is about how to prepare a roof for a hurricane or other high-wind storm, and how to inspect it afterward for damage. As we now know, after August's devastating Hurricane Irene, even northern cities like Philadelphia and New York City should be prepared for high-wind events.

The most important task when a high-wind event is impending is to secure any loose rooftop equipment. Walk the roof before the storm and take down any unsecured equipment. Pick up any loose items, like screws or loose pieces of metal flashing. Make sure that HVAC equipment is secured as tightly as possible. HVAC equipment that comes loose and cartwheels across a roof during a storm is a major source of damage, both to the roof, and to the facility interior when the roof leaks. Additionally, any other loose rooftop equipment can become a missile that attacks either your building or adjacent buildings.

Secondly, make sure to secure the services of a contractor you know will be available after the storm if worse comes to worse. This may mean finding a contractor outside the area as a backup in case contractors in the storm-affected area are too busy to provide immediate repairs.

It's also a good idea to educate building occupants about preparing the facility in case a leak occurs. This may mean covering furniture with plastic, moving items off the floor and removing expensive electronic equipment altogether. Remember, the value of a roof isn't the value of the roof itself. The value of a roof is that it protects the value of everything inside the building.

After a storm, get back up on the roof as soon as it's safe. Do a thorough walk-through to see where there may be obvious damage that may lead to further problems. Especially check around all penetrations and around the roof's edges - where peel-back may result in leaks. If repairs are required, get in touch with the contractor as soon as possible. And always keep upper management informed about progress.
3

. MSCA Star Certifies Non-Residential Mechanical Service Contractors

Today's tip from Building Operating Management: For facility managers looking to hire HVAC contractors, one certification program to check out is the MSCA Star certification.

The Mechanical Service Contractors of America created the MSCA Star designation in 2003 for mechanical service contractors that serve industrial, commercial and institutional facilities. Among the requirements for the MSCA Star designation:
• Contractors must have been involved in the heating, ventilating, air conditioning and refrigeration industry for at least five years.
• At least 25 percent of the contractor's service techs must hold the UA Star certification, an HVACR service technician certification from the United Association of the Plumbing, Pipefitting and Sprinklerfitting Industry of the United States and Canada.
• Employees have to attend at least one national or local program sponsored by MSCA or its parent group, the Mechanical Contractors Association of America each year.
• Inventory control programs for trucks and tools are required for contractors.
• Contractors must have documented service safety and health programs and must maintain what MSCA calls an "outstanding" safety record.
• All field personnel must be required to wear photo ID cards.
• Contractors must maintain a high-level of customer service. The MSCA Star qualification process checks contractor references with customers. To receive UA Star certification, technicians have to pass an exam designed to ensure that they are qualified to service, repair, maintain or retrofit a wide range of mechanical systems. Technicians also have to complete a 5 year apprentice training program and have work experience.

A third-party personnel certification agency, National ITC Corporation, administers the MSCA Star program, as well as the UA Star program and a wide variety of other industry certifications. NITC is certified under the ISO 9001 quality management standard and is ANSI-accredited.
4

. Snow and Ice Removal: Questions for Contractors

This is Chris Matt, Managing Editor of Print & E-Media with Maintenance Solutions magazine. Today's tip is communicating with contractors for snow and ice removal.

Snow and ice management is often difficult and dangerous, and contractors have more than just one property to maintain each time a storm hits. Because of these issues, it is important for managers to communicate clearly with the contractor regarding the customer's needs and performance expectations.

Contractors who know the business will have a specific communication plan in place to keep customers informed and up to date when these events occur. These plans often include phone calls, onsite visits and updates, e-mails, and even updates on the company's website. Minimally, contractors must keep managers informed about when crews will serve the property, as well as changes or issues that arise.

A prepared service provider also should have a written process in place for responding to any winter storm. They have prepared equipment and scheduled routes, and a dispatcher coordinates all equipment to needed areas. When evaluating potential contractors, managers need to ask if the company has a plan to respond to an event.

The most important step grounds managers can take when deciding which snow and ice contractor to hire is to find answers to important questions about the different aspects of snow removal, including:
• How long has the service provider been in business?
• Does the service provider carry proper insurance?
• Does the service provider use contracts?
• Has the contractor explained prices for services sufficiently?
• What specific services does the facility require?
• Does the contract clearly state these services?
• Can the contractor provide comparable references?
• Does the contractor have the necessary equipment and employees to manage the site?
• And, finally, does the contractor have detailed plans in place for responding to an event?

A professional and reputable snow contractor will be able to answer these questions. Communication is key when finalizing a contract, so managers must make sure they are hiring the right snow and ice professional.
RELATED CONTENT: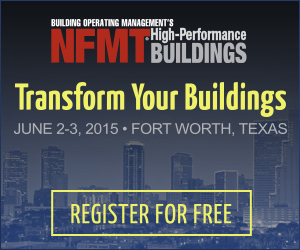 ---
QUICK Sign-up - Membership Includes:
New Content and Magazine Article Updates
Educational Webcast Alerts
Building Products/Technology Notices
Complete Library of Reports, Webcasts, Salary and Exclusive Member Content


All fields are required.


click here for more member info.

---
---
---