2

FM quick reads on Snow removal

---
1. Make sure snow removal equipment is ready
Today's tip is to make sure that your snow and ice removal crews have the tools they need to handle any task; now is a good time to think about it, before the first flakes fly.

Pickup trucks serve as general utility vehicles for shovel or deicing crews, and workers can use attachments to turn them into plows. But plowing is very hard on equipment, and it might increase the need for maintenance.

It is surprising how many snowplow options managers must consider. Straight blades can be more cost-effective initially but have limited maneuverability and control. V-plows might be a better investment; they generally are more expensive initially, but provide more versatility and can more effectively adapt to changing conditions.

Drivers should angle the blade of a straight plow away from the building on the first pass. Subsequent passes should be made away from the building and toward the outer perimeter.

With V-plows, drivers need to use a V-position to make an initial breakthrough. This position also is effective for hard-packed snow, ice, and deep drifts. The blade should be in the straight position or angled position for general, wide-path plowing or stacking. The scoop position is ideal for cleanup and carrying snow.

Innovative containment plows, also known as box plows, can allow crews to remove large amounts of snow and ice efficiently. These bulk pushers are not designed for tight spaces or cleanup work but generally provide a higher return on investment.

When specifying a spreader, tailgate models are smaller and more cost-effective. These plastic or poly-body spreaders hook onto the back of a pickup, and workers control them from the cab.

For a larger site, consider V-box spreaders. They offer more control and salt storage, so fewer refill trips save time and money. Workers must be careful when tying down the V-box spreaders because they add significant weight.

Skid-steer loaders are becoming essential for many departments because they tend to be tougher and more maneuverable than pickup trucks. They are useful in tight spaces, such as parking lots with cars, and workers can use them in conjunction with a containment plow.

Front-end loaders and tractors are sometimes used with large plows or box plows for bigger jobs. They require coordination with smaller equipment for cleanup in tight areas.
2

. Snow & Ice Removal: Contracts and Recordkeeping

This is Chris Matt, Managing Editor of Print & E-Media with Maintenance Solutions magazine. Today's tip is understanding contracts and recordkeeping for snow and ice removal.

Before making a final decision on which contractor to hire for snow and ice removal, managers need to understand as much as possible about several key issues, including insurance, contracts, and pricing.

Managers too often mistakenly assume contractors insured for services such as landscaping and paving also have coverage for snow removal. In truth, policies for such services generally do not cover snow and ice management. A reputable, professional contractor will have specific insurance for their snow-removal operations and will be happy to provide proof of coverage.

Hiring a dependable contractor who has insurance to cover losses and can prove it is the first step for managers outsourcing snow and ice removal operations. Equally important issues managers must consider regarding risk management include contracts and recordkeeping:

Contracts. A reputable contractor will sign a contract that clearly defines the desired level of service. A contract should spell out the level of service provided, the pricing, and payment terms. These items help both the contractor and the property manager define their relationship in concise terms.

Recordkeeping. Successful and low-risk providers will keep meticulous records regarding their snow-removal services, including work logs and photos. Hiring a contractor that keeps accurate and detailed records allows managers to ensure the contractor performs the work up to agreed-upon standards, and it offers proof of the way the contractor manages snow and ice around facilities.
RELATED CONTENT:
Snow removal , snowplow , straight plow , V-plow , spreader , containment plow , skid-steer loader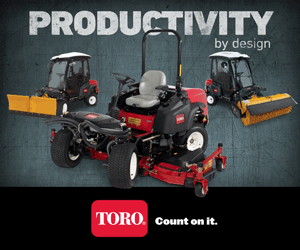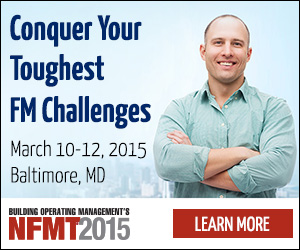 ---
QUICK Sign-up - Membership Includes:
New Content and Magazine Article Updates
Educational Webcast Alerts
Building Products/Technology Notices
Complete Library of Reports, Webcasts, Salary and Exclusive Member Content


All fields are required.


click here for more member info.

---
---
---